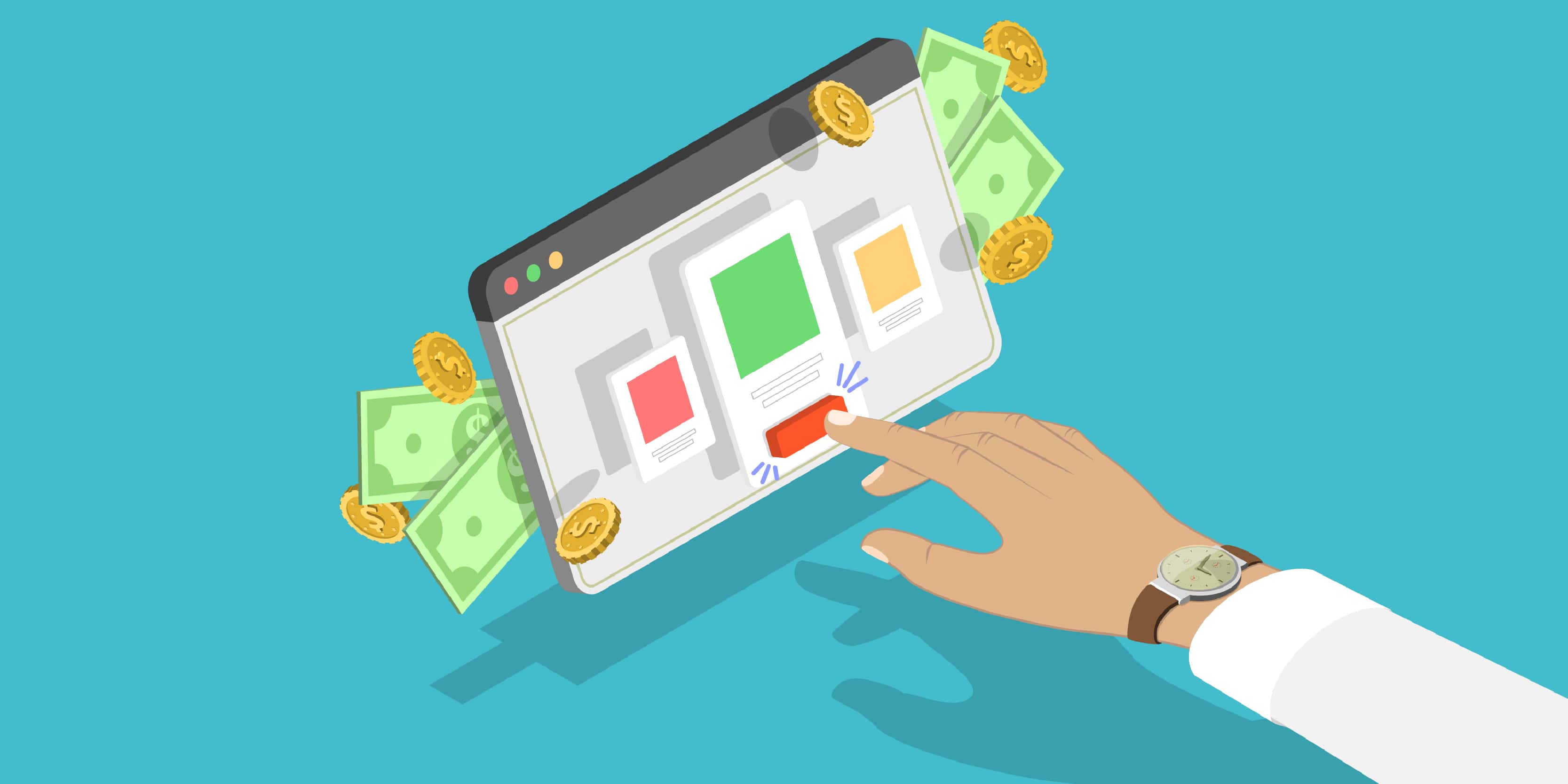 How much does a website cost?
This has got to be one of the most commonly asked questions by people thinking about starting out in business. How much does a website cost?
Your website is the first port of call for anyone thinking of buying into your services. It can be the reason they decide to walk away or choose to contact you. To be honest there are a lot of options out there for businesses today and a large range of prices. There are budget options and there are expensive options. I thought I would write this blog post to help you understand what you get for your money.

To be honest it all comes down to how long it takes to design and build. How big the website is and how complex it is. An 8 page straight forward website is going to cost a lot less then a 40 page all singing all dancing site with custom animations and the full works. Is the old adage the more it costs the better it is! true? Let's find out.
As a small business or start up just beginning your business journey a website is usually one of the first jobs needed to be ticked off the list. Getting your company on the internet with cool memorable branding and a slick professional website should be and is a top priority. Now comes the decision if you should hire a professional to do it or create it yourself?
Obviously everyone has different budgets from small family businesses, start ups, to companies with private backers. You all need to think about how to spend your budget wisely and to get the most for your money. For a small business starting out a website can range in price but there are cheap options, let's break them down for you.
Buying a domain name:
Getting a domain name that suits your company is vital. There are lots of different companies that you can buy a domain through. I prefer GoDaddy as they are very reasonable and often offer discounts. You can expect to pay £20 for a domain name every 2 years, however this can differ depending on the name.
Web Hosting
Hosting can range depending on the company, but isn't really needed until your site is getting lots of traffic (100,000 visitors), at which time you could upgrade to a web server such as AWS which are scalable depending on use. They also offer free plans for the first year of 750 free hours per month.
Website builders:
Firstly there are the budget options for people who don't want to spend a lot but want to produce a good looking website. You can use the DIY website builder sites like Wix and Squarespace are by far the best options. These are drag and drop template sites that produce nice modern looking websites with a range of templates to choose from. With the builders it can cost you roughly from free to £50 a month for an ad free website, you have to pay extra to remove the company name from your domain name. But through them you can get a domain name and hosting for an amount each year. These are the cheapest and quickest way of building a website for your business.

These are best for:
* Technical novices
* Anyone who needs a website live as soon as possible
* Personal portfolios and simple websites
PROS:
- If you have more time than money you can build a website that is less expensive than hiring someone.
- You pay for a subscription, either monthly or annually, and this is the main cost you'll need to budget for.
- They are simple decent looking sites and can be built in a day or two.
- You can update any changes to site and publish immediately.
- You don't need to pay for themes, hosting, or security for your website – these costs are all included in your website builder subscription.
CONS:
- They may not look modern and on trend, they may even look a bit amateurish and could impact on your company branding.
- Very time consuming and you will need to write all the copy, find images and ensure the site works on desktop and mobile.
- Unless you go for the paid plans there will be adverts on your site.
- Basic customer support.
You won't need to pay for any professional designers to help out with your site, as builders are easy to use and quick to understand. You pay for a subscription, either monthly or annually, and this is the main cost you'll need to budget for. You can produce a decent website if you are careful about the builder you use and take the time to research and create your site.
If you want to dip your toe into the world of website building without worrying about your technical skills or needing a large budget, website builders are perfect for creating a professional site without any hassle. You can run your own site without investing too much time or money.
This is by far the cheapest option.
Wordpress site:
Wordpress sites give you a lot more control over your website and the costs of building it on your budget. Wordpress is free but you have to buy add ons, themes and plug ins so it is easier to keep your costs down. However, you might find you need a premium theme, and then there's hosting to pay for. If you hire a WordPress developer, your total website cost could quickly creep up into the thousands. Many beginners use WordPress, but if you want a complex or custom website, then chances are you might need to hire a WordPress developer to help make your ideas a reality.

These are good for:
* If you want a fully customised site
* Larger websites, blogs, sites for small businesses
* Budget conscious people
PROS:
- WordPress is free
- There are both free and premium plugins. Some charge a one-off fee, while others you need to pay monthly or annually to use.
- There are both free and premium themes. You only pay a one-off charge for premium themes, rather than an ongoing subscription.
CONS:
- Chances are you will need a Wordpress specialist to help you build the site that you want. This is usually the case and this can then hike up the price.
- There are various costs with building a site and they can add up quickly.
- Hosting providers often charge you for your plan upfront. So if you choose a 12-month plan, you'll be paying a lump sum rather than month-by-month. This means you could pay an upfront fee for hosting alone, depending on which plan you choose.
If you want full control over your website, don't mind handling the technical side of things, and have wriggle room in your budget, then WordPress is a sensible option. You also have the choice to hire a developer to help you if you want.
This is the mid budget option.
Hiring a professional:
Not that I am biased, but hiring a web designer and developer means you can sit back and relax as your project is in the hands of the professionals. A good designer needs a good developer. They go together like peas and carrots! Having a good designer who can push boundaries on design and create bespoke custom websites for your business is priceless when it comes to showing your business means business.
This is good if:
* You want a complex bespoke website
* You have a larger budget and want a custom built website
* You have limited time and technical knowledge
Hiring a designer is hard to cost as it largely depends on their experience and you may choose a design agency over a freelancer which will also effect the price. The costs of hiring a designer will depend on:
- How many pages the site going to be?
- How complex is your site?
- Do you want a custom designed template/pages?
- Do you need a custom logo?
- Do you need custom images and graphics?
- Do you want them to create content?
- Do you want custom animations?
- Do you want them to handle domain names, hosting?
- Do you want them to carry out maintenance for you?
It's often a good idea to manage your own hosting and domain name, because then it's in your name and under your control it'll make moving hosting providers much easier.
PROS
- Website will be built from scratch by the developer and designed to your exact specification
- You will have entirely custom designed website
- The website will look more professional and polished
- You'll get a modern website you're proud of
- No limitations on design, anything is possible
- Visitors will have a good experience on all devices — desktop, tablet & mobile.
- They will help you manage your site once it's launched.
- They can recommend ideas, content and help you avoid pitfalls
- You will receive technical support throughout the process
- Admin sections specifically built for your business with easy login access.
CONS
- It is the more expensive option (but worth every penny, I'm biased)
Building a website for your business is one of the most exciting and daunting processes for anyone. There is a large minefield in front of you with different agencies and freelancers offering you a range of prices and options. You need to think carefully before you begin about what you want your site to do? How you want to be portrayed online? Hiring a professional designer and developer is an excellent way of achieving exactly what you desire from your site. Creating a modern, professional website that generates leads and sales for your business is way more difficult and time-consuming than most people realise. Hiring someone to do it will save you time and headaches and produce a finished product that your business can be proud of.
You need to take the time to look at your budget and how much you want to allocate to the construction of your site. How you wanted to be viewed by potential customers and how you want your brand to be perceived. There are budget options but I have to agree that the more you spend on your site the better it will look. You need to sit down and talk to a few different designers/companies and decided who you would like to work with. Look at their previous projects and decide who is the best fit for your company or project.
Building a good working relationship is important, creating an understanding between designer and client is key to developing an awesome finished project your company can be proud of.