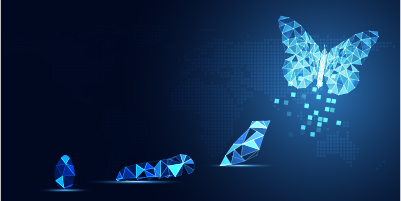 Why is branding so important for Fintech companies?
To a lot of people the world of FinTech is a mystery, it sounds incredibly complicated and difficult to comprehend. In todays digital world everybody understands the importance of technology, having everything you need neatly delivered to your on your smart phone. However, they do not necessarily need or want to know how it works. They will not understand the jargon and industry terms that accompany the development of such groundbreaking innovations. Often companies can get too excited about their product and talking about its functions that they forgot to try and communicate with the customer in a language they can understand.

This is where branding can help your company attract and retain customers. With the correct brand strategy you can control how customers perceive your product.
Branding is a lot more than just the look and feel of a company. The logo, website and the brand font and colours all play a very important part. But, before all of the design work, you need a foundation to attract customers to your platform and even more importantly to differentiate you from your competition.
That's where Branding comes in.
When you think about it, what is the first thing that people do when they are making a large purchase? They generally look on line for what are the biggest brands out there in the specific category, they look at what they offer, their website and create a picture in their mind about whether they trust that company or not. This is magnified to a greater amount when you are talking about people's money. Who will they trust to handle their finances?
You are not going to choose to use a company who has very little information online, their website is poorly designed and they look cheap and untrustworthy. People make a mental opinion very quickly and often companies put too much emphasis on their product and forget to show the personal side of their business.
Having a strong brand can help your company in so many ways.
Branding creates a personal link with customers
Having strong brand values are vital in creating an original and appealing brand for your customers. Your brand values are what your company stands for and what you want your target audience to think about you. They basically determine the personality of your brand and will help to create emotional connections to your community.
Leaders in the tech industry can change pretty quickly, branding can create a link to your customers and having strong brand values and identity facilitates relationship building between you and your customers and can create a personal link through shared ideals and values.
Branding helps develop Trust and Loyalty
The majority of FinTech companies are based online with no physical branch that customers can visit, so it is more important than ever to build trust with your customers.
Brand loyalty is based on TRUST, and having strong brand values that are communicated to your customer through your content is so important for building trust. Showing evidence of how your brand has empowered its community or improved their lives through technology is vital. This might be testimonials from clients or blog posts that answer queries or common misconceptions and questions will all help to build trust.
Brand loyalty is when consumers attach positive association and feelings towards your company. They can become devoted to your product or service, which can be demonstrated by a dedication to purchase your product or service repeatedly, despite your competitors best efforts to lure them away.
Branding builds communities
Branding has long term benefits. It can build communities around your product, a loyal tribe of followers with real world interactions who can help to grow your product. This is vital for any business, especially startups.
With trust and loyalty, customers will comment on and share your posts, and being part of a community encourages word of mouth marketing where your followers will tell their friends about your products and services.
Humanise your brand
Keeping your brand simple and striking will immediately attract potential customers and spike their interest in your company. To keep their attention however you need to humanise your brand and speak to them in a language they understand. I've already mentioned before that the financial jargon is often complicated. This is all about your brand voice and tone and the choice of language and way of talking to customers is important.
Wise do this in a very clever way using fun emojis and hashtags (#mindblown) and a conversational tone as if they were posting for their friends.
Put your customer at the centre of your brand
The customer needs to be the centre of every good business and you need to stay relevant to your customer. In order to do this you need to be authentic in the way you speak to your community. You need to choose the correct channels and communicate with your target audience constantly.
You need to show who you are as a company and break down barriers about how you are perceived. You want to represent the genuine people behind your company and create a connection with your customers. You need to give your people a platform to reach you and communicate easily with you on a variety of topics. You can make your business a conversational topic where finance is accessible and engaging for your community, by hosting seminars or Q and A's sessions on your websites and blogs.
Branding can help your advertising be more effective
When you encourage customers to share their experiences with you in your community, you can use this feedback and anecdotes as part of your advertising. People will always trust actual consumers' opinions rather than read generic adverts. Your loyal tribe of followers will always be more prepared to share your content on social media and recommend your services.
Branding distinguishes your from your competition
Branding is the very foundation of how a company looks, feels and talks to its consumers. The finTech industry is full of companies offering similar technologies and is an ultra competitive industry. So differentiating yourself from your competition should be of utmost importance for the success of your company.
Visual Branding is a large part of differentiating your business and if you combine that with a clear message that aligns with your business strategy, it will help to gain the attention of your target customer.
The best way to gain attention from your target customer is to show that you are more than just a tech gizmo. Your brand will help to increase value for the customer by letting them know everything that you offer, informing them and helping them in their everyday lives.
Branding creates customer retention
When people feel part of a community they are far more likely to stay loyal to your business as it grows, and customer retention is of vital importance for the success of any business. People will associate themselves with your personality and values, positioning you as an expert in their mind and trusting you to handle their finances.
If you want to learn more about how branding can help FinTech companies then please get in touch and I will send you a copy of Vivi Creative's free Business Branding Bundle. We love working with FinTech companies and would love to hear about your product or service. Please don't hesitate to get in touch.
Thanks for reading