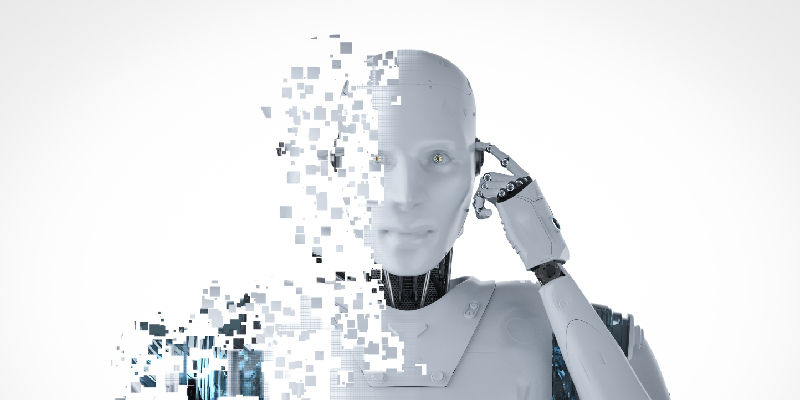 How can Ai help your business?
For founders and business owners, AI can provide a wide range of tools that can make day-to-day operations easier and more efficient.
AI technologies provide the ability to automate tedious tasks, freeing up a business' resources to focus on higher-level tasks. AI technology can provide data-driven insights to help inform decisions, as well as enable more accurate and personalized customer service.
Moreover, AI can help businesses to build their brands and promote their products and services to potential customers. AI-powered chatbots can help to engage customers and provide personalized services, as well as provide in-depth analytics that can be used to better understand customer behavior and create better strategies.
In the future, AI will continue to revolutionize how businesses operate and could even replace many jobs that humans are currently doing. AI technology can provide an invaluable asset to business owners and help them to build successful enterprises.
Artificial Intelligence (AI) has the potential to revolutionize businesses by taking mundane tasks off of the hands of humans. AI can be used to increase efficiency, accuracy and to ultimately save time and money. AI can automate mundane tasks such as customer service, data analysis, marketing, web design, content creation and more.
Business owners can benefit from using AI to streamline processes, allowing them to focus on growing their business. AI can be used to identify problems and develop potential solutions. It can help to simplify complex processes such as predicting customer behavior, segmenting target audiences, and understanding customer preferences. AI can also be used to create more engaging and effective customer experiences.
In the future, AI is expected to take on more roles in businesses that are traditionally held by humans. This could include roles in research and development, finance, and customer service. As AI continues to evolve, it has the potential to create better jobs that are more interesting, higher paid and more meaningful.
As a founder or business owner, you can use AI to help your business grow in many ways. You can use AI-powered tools to create content and design, optimize customer experience, identify customer trends, and build better relationships with customers. AI can also be used to improve product development, detect fraudulent transactions, and target specific audiences.
As a business owner, you can now capitalize on the power of AI to help your business grow and succeed. AI can help you do everything from content creation to design, from automating processes to making data-driven decisions. AI can create highly personalized experiences and increase customer engagement. AI can also help save time and money by streamlining tasks, optimizing search engines, automating customer support, and providing better customer insights.
In the future, AI will not only replace certain human jobs, such as data entry and customer support, but it will also create new opportunities, such as AI-driven content creation and digital marketing jobs. This means that a business can scale quickly and efficiently without having to invest in additional staff.
As a business founder or business owner, AI can help you to manage complex projects, develop more effective strategies, and make more informed decisions. AI can also help you build a strong brand identity and optimize your resources. AI can be used to create personalized content and improve customer experiences.
By harnessing the power of AI, businesses can stay ahead of their competitors and maximize opportunities. AI can help businesses automate mundane tasks and create personalized experiences that build strong customer relationships. AI can help save time and money by optimizing processes and providing valuable customer insights. AI can also help you to build a strong brand identity and optimize resources.
AI can also be used to help with branding, by analyzing customer reactions to products and analyzing customer feedback. AI can also be used to help design campaigns that are tailored specifically to target audiences. By using AI, you can develop strategies that will be more effective and reach more customers.
AI technology is revolutionizing the way businesses are operating, and it's no surprise why. From providing more efficient ways to deliver content to helping design and implement brand strategies, AI has the potential to benefit businesses of all sizes.
If you are still wondering how amazing Ai is, and if you hadn't realised. Everything for this blog post was created using Ai.
The script was created on a platform called Heyfriday.ai and it took about 3 seconds to write. All I had to do was put in the keywords I needed and the style of writing and it was away.
The future has arrived my friends.
I am having so much fun exploring and using this amazing technology. I wonder what I am going to create next?