Viv Harries
Founder & Designer
connect
Welcome to Vivi Creative, a studio that offers the personal touch in a world of large agencies. Viv Harries is the founder and will be your guide through the entire process.
We are a multidisciplinary design studio and have been building up a client base over the last 10 years and have had the privilege of working with some amazing companies on exciting projects.
Our studio can help your business to grow faster and easier, with a striking brand and memorable designs that will give you the creative edge, making you stand out from your competition.
Our strategic planning of your brand identity will make your company look polished and professional, enhancing your business and in turn, your profits.
We work remotely and without a fixed timetable. Thanks to that, we can adapt to the needs and time zones of the client.
View our services and contact us to see how we can help you.
Experience
Viv has over 10 years experience working as a freelance designer. He only works with a small number of clients at any time to ensure they all get the personal touch and the attention they deserve.
Some notable clients include Tesco F&F, S4C Films, Humanitas Charity, International Greetings and The National Trust.
Viv loves working with businesses, small or large, and more recently with startup companies. Working with clients from their beginning to fruition, is both exciting and rewarding, he loves the challenge of creating an entire brand from scratch.
Viv has recently returned home to South Wales with his wife after living in Thailand as a digital nomad for 5 years. But don't worry, Vivi Creative resumes as normal, only this time near a British beach.
Check out Vivi Creative's portfolio and please don't hesitate to contact us.
Your business deserves to stand out from your competition!
Let us help you in this quest.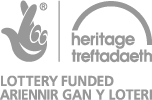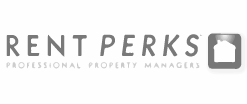 Every client, whether they are big or small, is important to us. We work with businesses all over the world no matter the size.
Past clients have included: Tesco F&F, BBC / S4C Films. Rental Miles, Remuneror Loyalty, RentPERKS, Vanserv, Clean Fork Ledger, London Boutique, Inkwell Greeting cards, Gift in Time, Humanitas Charity, Gower Landscape Partnership, Swansea County Council, Natural resources Wales, Lottery Heritage, Webmarketing Clinic, Shrewsbury International School, International Greetings, Harley Clinic, VICI Language Academy, Green Coffee Machine, Jo Jo Accessories, Pug Pubs, Beaches Fire Services, Guild of Beer Sommeliers, Dekalabs, Provab, Deliverme, Pinnedit.com, Whitehouse, Future Ventures Corp, Funny Farm Publishing, The Shot Bangkok, Flourish Education, London Beer School, The Beer Wrangler & many more.
what our customers say
Viv's been great to work with, he is a reliable and useful member of the team. We work closely together and he always delivers on time. His design process is exactly what we need, showing a variety of alternatives and takes direction and listens to our needs.
Viv was an absolute pleasure to work with from start to finish. He fully understood the brief and was able to add so much value throughout the process. I hope to work with him again the future!
Working with Viv was easy, enjoyable and exciting. His eye for detail and remarkable talent is a joy to witness and I look forward to working with him again.
Viv designed our logo and is one of our greeting card artists. Not only is his work witty & fun but it has been very well received by our many clients and is a crowd favourite. Viv goes over-and-above submitting new designs on the regular and is always quick to respond to any queries.
We needed someone who would listen to our requirements, taking time to understand exactly what we wanted to achieve. Viv certainly stepped up to the challenge and delivered way above our expectations. Brilliant service, from a great guy to work with. Thoroughly recommend Viv's skills.
Viv is always available and manages to meet unexpected timelines well. He was able to articulate our descriptions of what was wanted well into art form. We have worked with him on several projects.
Viv is a very talented designer, he did a fantastic job of redesigning our company branding. I highly recommend him.
Viv created an amazing piece of art for us. It is the centre piece of the shop and looks stunning. He has also designed our branding and packaging for a new line of products. He comes highly recommended.
I have worked with Viv to create logos and have always found him highly responsive to my requests and excellent at realising a vision I had in my head. He is quick in implementing changes and great at communication throughout the design process
When I decided to write a bilingual book for children I needed to find an illustrator who wasn't just talented but who understood my aims and why this book was so important to me. Viv was great! We spent a lot of time talking through various ideas and the finish product was all I had hoped for - and more!
We have been working with Viv for a couple of years now. He is incredibly creative. Viv is able to interpret a vision into a visual concept with ease. He is super timely and responsive. His deliverables are always of high quality.
Viv's been a pleasure to work with, he's full of great ideas and always there to do quick revisions and guide us through the design and creation of the website.
Viv did a great job on our re-brand, giving us a more modern and professional look for the finance sector. Viv worked with us to develop our brand guidelines and gave our website a refreshing new look.
Vivi Creative did a fantastic job with our rebrand and website design. Viv was always extremely helpful, creative (obviously) and had a can do attitude. The new logo and website design has really helped take our business forward and I would not hesitate to recommend.
Great work and effort to create a clear digital marketing strategy for The Gower Golf Club.