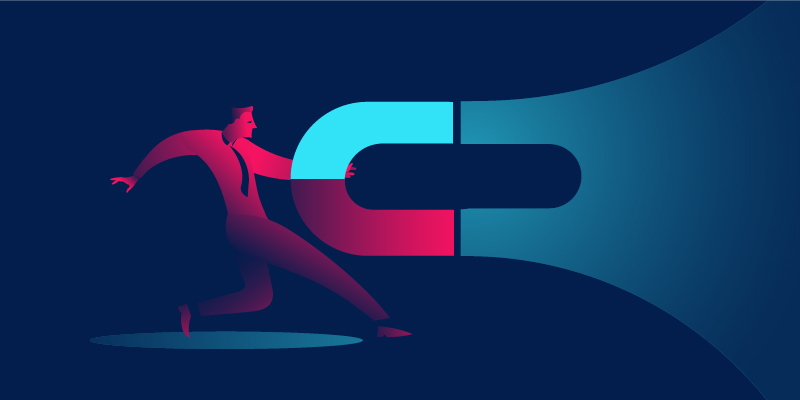 Best ways to generate leads for my business?
Generating leads is an essential part of any business, in order to grow as a company you need to increase your customer base and grow your revenue. You need to connect with more customers and reach out to your potential audience in order to do this. Which is often easier said than done so in this blog we are going to look at a few different ways to achieve it.
Using your social media presence is one of the easiest and most cost efficient ways of reaching a large untapped audience, now I'm not saying that getting a large following on social media is easy, it takes time and effort to create content and grow your community online. But all the sweat and tears is worth it in the long run I promise.
Let's have a look at a few ways in which you can utilise the web and social media to grow your business.
Organic lead generation on Socials
You need to make sure that all your social media profiles clearly reflect your brand and communicate effectively what you have to offer. You need to make sure you sue the right keywords in your bio and website links.
Using high quality visuals is also a must to catch the attention of your target audience. People respond to good creatives, having memorable, eye-catching designs is a great way to boost your profile clicks.
You need to share good quality content that is engaging, informative and most importantly valuable to your followers. Your content needs to educate, entertain while also doing the job of promoting your brand at the same time.
Leveraging hashtags is a great way to increase visibility of your posts and to reach a wider audience. It is good to have a bank of hashtags that you use and try to alternate them and try different combinations to see what works best. They need to be relevant to what it is you are trying to promote.
As your audience starts to engage with your posts you must be quick to respond to comments and direct messages. Try to engage with your followers as often as possible and build relationships with them is a great way to generate leads. You never know who your next customer may be.
Paid lead Generation
I have recently written a post about the benefits of paid lead generation you can read here about the benefits of Facebook and Google ads. You can use social media advertising to target your ideal customer and demographic. You can create all different types of ads to drive leads and conversions.
You are able to re-target customers who have engaged and interacted with your brand online but decided not to take action. You can use retargeting ads on Meta to people who have visited your website or engaged with your social media content.

Lead Magnets
Creating a lead magnet for your business that is valuable and shows your expertise to potential customers is invaluable. There are lots of different ways that you can do this and give away your expertise in exchange for an email address. Generating a lead magnet in this way can draw people to your website and get them to engage with yo0ur content on a deeper and informative level. They are able to find out more about you and your business and add value tp their own.
You could create an ebook or guide related to your business niche or industry.
Offering a free consultation or trial of your product or service. This allows your customers to try before they buy and make a commitment to you.
Developing your own webinar or workshop establishes you as an industry expert which provides invaluable insights to your audience and makes you an authority on the subject.
At VIVI Creative we created a Business Branding Bundle as our lead magnet, where we offer advice and guidance on how to grow your brand through strategy. Which is downloads from our website and social media profiles.
If you would like to find out more about how you can generate leads for you business please don't hesitate to get in touch.