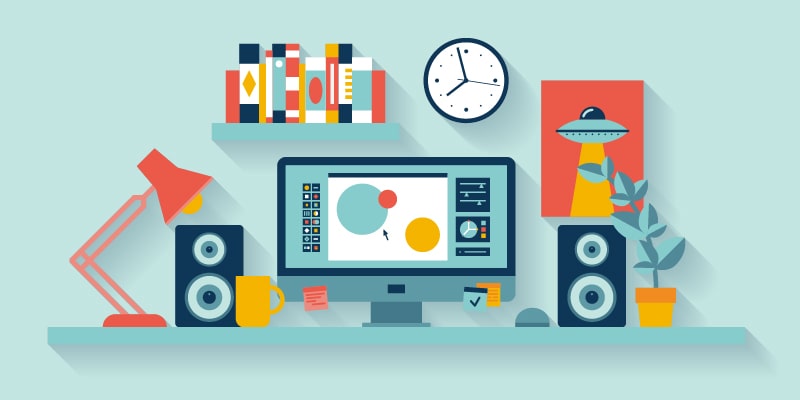 Essential tools and equipment that I use as a creative designer
Every designers workspace is his/her castle, their fortress of solitude! Where they can find peace and be creative, hidden away from the world in their own little bubble. Everybody has different techniques and tools that they use and I wanted to give a little insight into my own desk here at Vivi Creative.
As a designer who is starting out in business there are certain tools and equipment that you have to acquire in order to complete your trade to a certain level of competency. As you continue in your career you will find that certain tools become essential to your daily work and productivity as a creative designer.
In order to be productive I find that I need a clean workstation, a good internet connection and a massive cup of coffee! That is all before I switch on the computer. I need a comfy chair, peace and quiet and I need to have had some good rest, so that I am functioning properly. The older I'm getting the more I am needing.
I love working for myself and the freedom that that gives you, however the other side of it is that you need to be very productive and disciplined. Otherwise you'll end up watching Netflix all morning and before you look round its lunch time.
As my career has progressed I have invested a percentage of my earnings back into the business and bought myself equipment to aid my daily grind. I thought I would write this blog post and show you what I use on a daily basis in the Vivi Creative Studio. These tools are not only suitable for brand designers and web designers but any professional who works from home.
The first purchase that I made when I started the business properly was to buy myself an I Mac. I have had my current one for 8 years and it is still going strong (I may have had to set it back to factory setting recently), but it is now back to full speed and is my most essential tool. I am a big fan of the I Mac and Apple as a brand. I bought the 27" I Mac which is awesome to use as a designer, mainly because of the screen size and functionality. It allows you to see multiple screens at once and really get up close to what you are creating.
Apple iMac 27"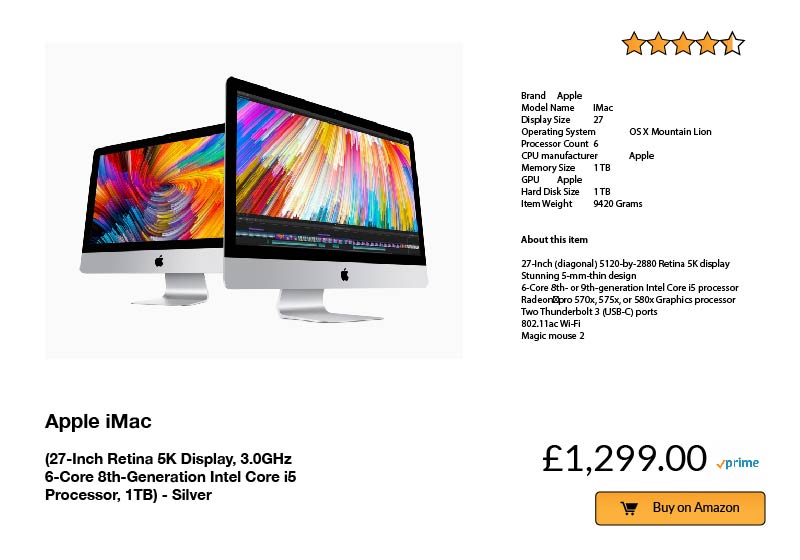 Since I have been living in Asia as a digital nomad, when out of the office or working remotely I needed to get a smaller laptop in order to be at my most productive. Sadly, the IMac was too big to take on holiday or to meetings in Starbucks. So i decided to buy myself a Mac book Pro. The 15" was £1000 more than the 13" so I decided to buy the smaller version and I have not been disappointed at all. It may well be my favourite of my investments. It is easy to use, fast functionality and with the cloud you can transfer files easily between your machines. The touch control instead of the F keys is excellent and makes working on the pro even more enjoyable.
Apple Macbook Pro 13"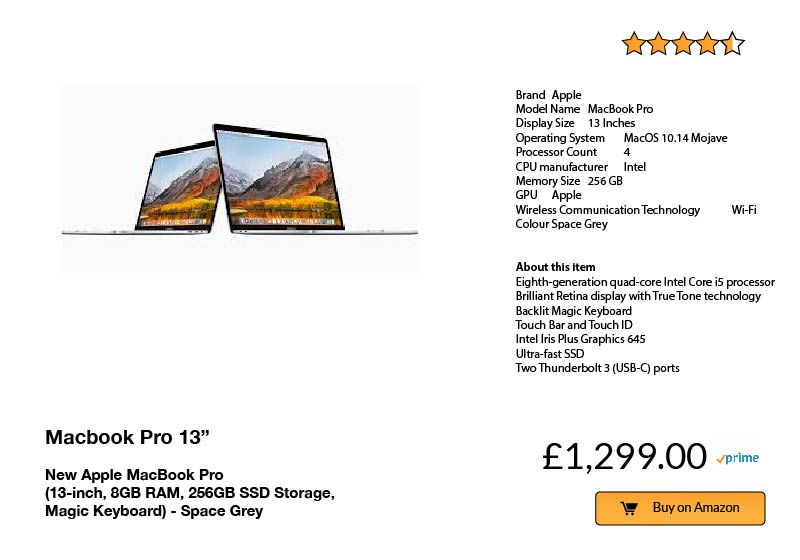 Apple Magic Trackpad 2
I was bought a trackpad by my wife for my birthday, first thinking that it was a waste of money and that the mouse that comes with the IMac was the best. However, since I started using it I have not looked back and it is now by far my preferred tool. It is not an essential tool, however it does make using a laptop easier as the track pad reflects the use on a macbook.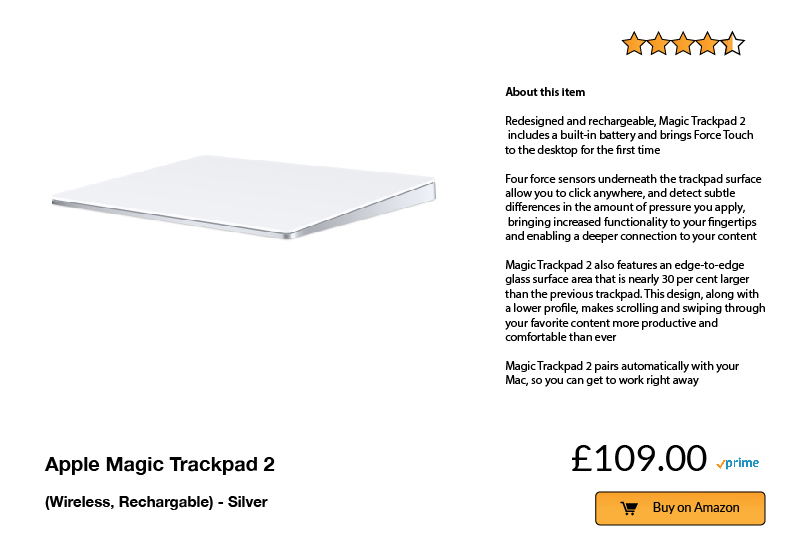 Beats Solo Pro Wireless
Being a lover of podcasts and listening to music whilst I work, I needed a good pair of headphones. I actually had the Beats headphones to accompany my Macbook. They are noise cancelling and incredibly comfy to wear, even with a large head like mine. They are perfect for working without distraction and come with a portable case you can connect to your laptop case.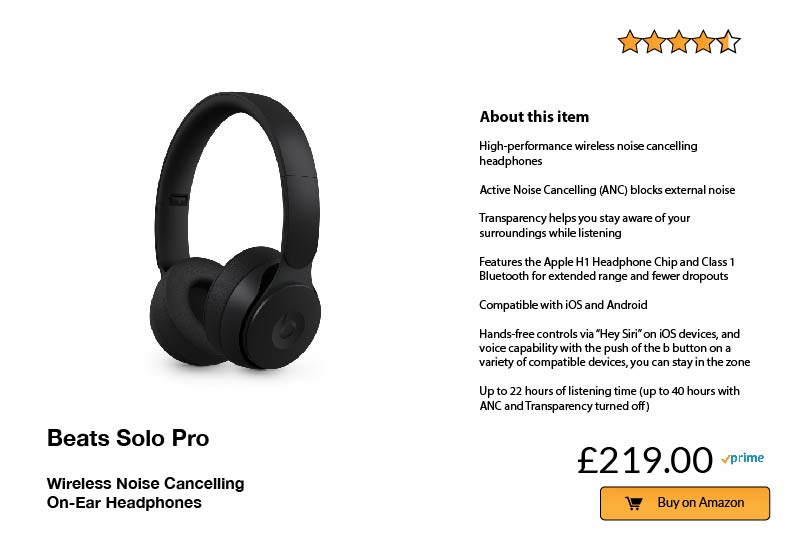 Wacom Intuos Pro Pen Tablet
When I am illustrating, the mouse or the trackpad don't quite cut the mustard. This is where a drawing tablet can come in handy for any creative designers. They take a bit of getting used to, but when you have mastered them they can work as a mouse, trackpad and awesome drawing tool all rolled into one. I have tried a few over the years but the Wacom is by far the best in my opinion. I would highly recommend getting the larger size as they are easier to use and give you more scope when drawing.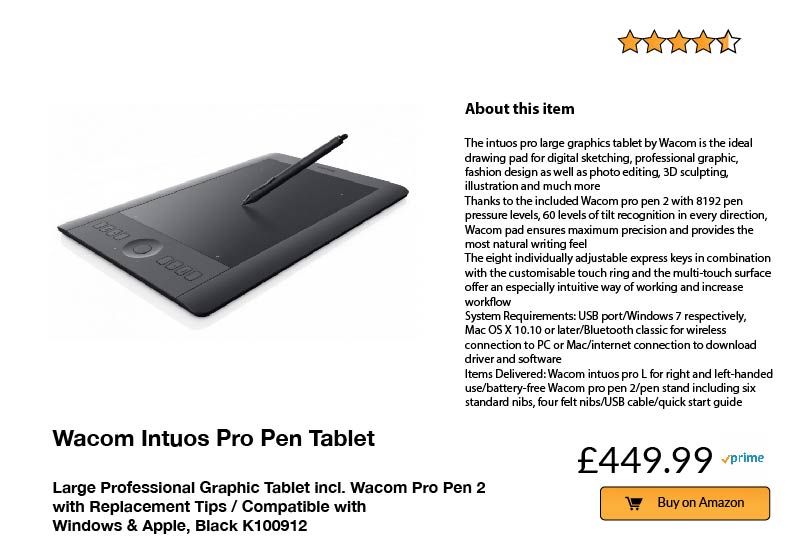 Here's a little insight into my favourite tools and equipment that we use here at Vivi Creative. I am always on the look out for new gadgets and recommendations on products, so please comment below with any suggestions that you think I should try.
I hope you have found this blog post interesting, thanks for reading.