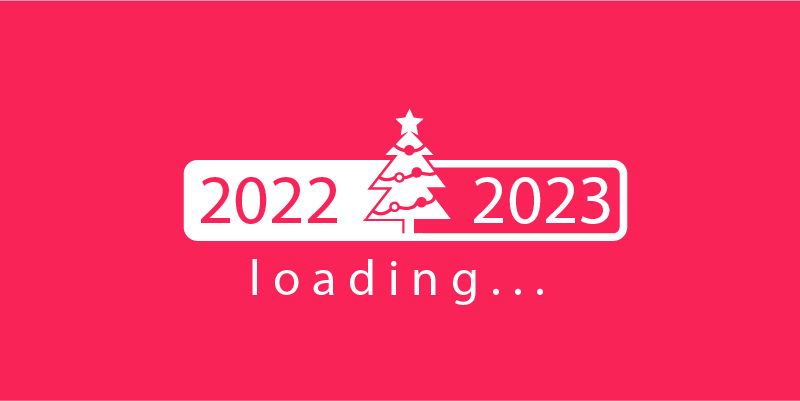 Top 7 Website Builders You Must Try in 2023
Whether you run a small business or are a restaurant owner, blogger, photographer, or consultant, you need a website if you want to be found online.
Nowadays, having an online presence is a piece of cake! From having a simple yet lightning-fast website to revamping an old site and taking it to the next level – everything is possible with no programming or design experience.
Thanks to 'Website Builders' – you can get your business online in less than an hour, and that too for free! With easy-to-use templates to suit your business, customized features, and support – building a polished and user-friendly website is quick and easy.
Now let's say you want to create a portfolio website to showcase your photographs. Your main goal is to launch your site quickly, engage visitors, keep costs low, and focus more on aesthetics than functionality. Then you'll probably need a simple no-code website builder that will allow you to personalize every component and stand out from the crowd.
Why would you need a website builder?
Hiring an experienced website design company or a creative agency means you will get a professional result – but it has its pitfalls. Higher time frame, more budget, additional time in coordination with the branding company, and sometimes the result will not meet your expectations.
Website builders have been providing affordable and excellent solutions for decades. Most platforms use simple drag-and-drop interfaces enabling users to create aesthetically appealing websites for specific uses, such as e-Commerce stores, blogs, portfolios, and more.
Great website builders allow users to choose designs, texts, and images, including social media buttons, media galleries, blogs, and more. They also offer simplified site management, domain registrations, implementing a password, and hosting solutions.
Website builders are a great option if you are a beginner looking for an optimized site on a budget. The best part is most site builders offer free trials, so you can play around with the features and template design to ensure good site speed, SEO, reliability, and more.
These platforms do the heavy lifting for you and guarantee to handle your business needs. They offer plenty of growth opportunities with buy links, online stores, and other revenue generation options.
However, with ample options available in the market, it gets difficult to choose – as different builders have distinct features, strengths, and limitations. Consider the below factors as a guide to selecting the right website builder for your business needs.
How to choose the right Website Builder as per your requirement?
The most significant challenge people face while selecting a website builder. So many new options have ushered in the market, and with so much information – it's hard to decide where to start and which one to choose.
Most platforms don't allow you to switch later on – hence it is essential to enter the fray with a clear idea of your business needs and avoid buyer's remorse down the road.
In this article, we have put together a guide to help you find an easier match, a good website builder, and the top 10 website builders in the market. This will allow any individual or business to make an informed decision.
● High-quality code – Choose a builder with high-quality production-ready code that is modern, robust, hack-free, and offers multiple benefits and features.
● Ease-of-use – The platform has to be beginner friendly. If you have some essential design experience – some platforms offer excellent options. Though coding knowledge is not required, some platforms let you access the code for further modifications.
● SEO tools – Creating a website is just one step – the main challenge is to rank on search engines. Many website builders greatly assist with optimizing the site from an SEO point of view by allowing users to adjust meta descriptions, add alt tags, incorporate site maps, and more.
● Free trials – Most website builders offer free trials with few features access limitations, and some ask for credit card details to run a free trial. However, in the end – you need to go with your instincts and the pros and cons of each platform to choose the right one to achieve your online goals.
● Check all the support options – Speaking of the great experience with website builders, we don't want things to go wrong, but what if it goes haywire? Always check for a good level of customer support. Most platforms use CDN for web hosting and offer free domain hosting and customization of domains. Hence assistance with everything should always be there
Below, we have curated a list of top 10 best website builders to help you find the right solution.
Top 10 Website Builders
1) Squarespace – Best Website Builder for Creatives
Squarespace is undeniably one of the best website builders available. If you are designing for an elegant look, Squarespace should be your preference. Users have a variety of features, themes, and templates to play with, giving a lot of space for creativity.
Pros:
1) Established e-commerce capability, including digital downloads
2) Users can select multiple templates from a wide range of templates. It gives them the flexibility to pick the best features from each template.
3) It is effortless to restore deleted data for up to a month in just very few steps.
4) Squarespace provides a free SSL certificate.
Cons:
1) Squarespace doesn't support multi-currency transactions
2) No plug-ins or additional modules are available
3) Low page speeds
2) Shopify – Best Website Builder for Online Shopping
Shopify is one of the renowned e-commerce website builders synonymous with online stores. A key feature of Shopify is it has its server. So you don't have to buy separate web hosting. It also integrates thousands of apps directly. It's no surprise that Shopify is behind 2 million online stores.
Pros:
1) It's a recognized, reputed, and a trusted platform
2) Available across social media or channels like Facebook, Instagram, Amazon, Etsy
3) Automatic tax calculations for US, Canada, EU, and UK.
4) Ample options of third–party payment gateways
5) Competent customer support
Cons:
1) It specializes in e-commerce, thus missing a few features other websites need. Each sale attracts transaction fees of up to 2.6%
2) Hosting on its servers makes migrating challenging
3) Shopify doesn't have drag-and-drop editor options
3) Webflow – Best Website Builder for Designers
Webflow is a website builder for professionals who understand HTML and CSS well. It offers full CMS, thus allowing custom builds for your clients per their requirements. Webflow allows you to customize your designs without coding, offers White labeling, advanced security, traffic scaling, and assured uptime attracting enterprise customers.
Pros:
1) Wide-ranging SEO tools and extensive customization options
2) Over 100 hours of tutorials
3) Proficient customer support
4) An excellent free plan offering various features
Cons:
1) Not for beginners as HTML & CSS knowledge is required.
2) High transactional fee. No recommended for e-commerce.
3) Complex pricing and expensive
4) WordPress – Best Website Builder for Online Presence
Did you know over 39% of the websites on the internet are powered by WordPress? It is a #1 website builder platform offering fully customizable and low-cost hosting plans to connect your domain and specific features for your blogging website.
Pros:
● Best domain that gives maximum control over your site
● Flexible, adaptable to other versions, and dedicated customer support
● Rich selection of in-built plugins, themes, features,
Cons:
● Free or Started plans don't allow you to install custom plugins, unless you upgrade to business plan.
● Lower plans do not support e-Commerce or third-party integration features or ad-network support.
5) GoDaddy – Best Website Builder for Marketing
GoDaddy, apart from being one of the largest domain registrars in the world, also offers website builder capabilities. Various plans provide varied marketing services like SEO, email marketing, and social media integration, making it a go-to website builder for marketing. GoDaddy uses AI to advise to help boost your business. GoDaddy has call support, live support, and a step-by-step tutorial to help you build a website.
Pros:
1) Provides free high-quality stock images.
2) Automatic backup of your site as you create.
3) The website builder has its add-ons, so no apps are needed. These are timely updated.
4) Excellent Customer Support.
Cons:
1) Compared to other website builders, fewer themes are present in GoDaddy.
2) It has embedded HTML, so there is no provision for custom code.
3) Limited options to style your website.
6) Zyro – Best Website Builder for Budget Presence
Relatively new in the market –Zyro has made a name for itself in a short span of time due to its agility and affordability. It may not have many third-party features but it has amazing basic requirements which may do the needful for your website. It is great for freelancers, small business owners, and startup businesses.
Pros:
● Offers robust and unique features such as AI writer that generates SEO-friendly content within seconds.
● Provides an easy-to-use, drag-and-drop editor, responsive, award-winning templates, and more.
● It doesn't charge any fees on payments and doesn't require a credit card sign-up, unlike most platforms.
● It constantly updates itself and introduces more features.
Cons:
● Relatively new and does has a limited number of integrations
● Lack of customization options.
7) Wix – Largest Website Building Landscape
Wix has grown exponentially in recent years, hosting more than 110 million websites worldwide. Wix combines beauty and advanced technology all under one platform to help you create eye-catching websites for free.
It offers an easy drag-and-drop site builder, hundreds of templates, and some extra functionalities for e-Commerce, photo galleries, social media integration, and more in the Wix app market. It has multiple tiers depending on the features you require, but it lacks unlimited plans.
Pros:
● A plethora of free templates and many layouts to cover different niches.
● Flexibility to move elements in the layout, unlike other website builders.
● Offers animation feature, online booking widget, live chat, newsletter tool, and many more to add to your website seamlessly.
● Automatic site backups to restore data in case of any emergencies.
Cons:
● Once chosen, you cannot change the template or design.
● Wix is not entirely free, and the starter plan doesn't remove ads.
● Content optimization and SEO code are a bit outdated and limited.
● Sites are less responsive than other competitors.
Takeaway
Whether you are a beginner or a seasonal user – you can create and customize the website for any business without knowing to code. The key to selecting the right solution is understanding your goal and requirements and how the website builder's features and capabilities will align with those requirements.
If you are looking for an easy and quick launch – the website builder will meet all your needs. But if you are looking for a more detailed website with advanced functionalities so you can grow – you will need a website design company or a CMS partner.
Choose and start with your website today, to get noticed in the online world!
Author Bio:
Brijesh Jakharia co-founded SPINX Digital in 2005 and takes great pride in crafting web and mobile marketing solutions for mid-market businesses to enterprises. Marketing is his passion, and the thrill to build a brand from the ground up has helped him craft successful brand stories for world-class clients. While not at work, he loves to spend his time on research and reading digital content stories.