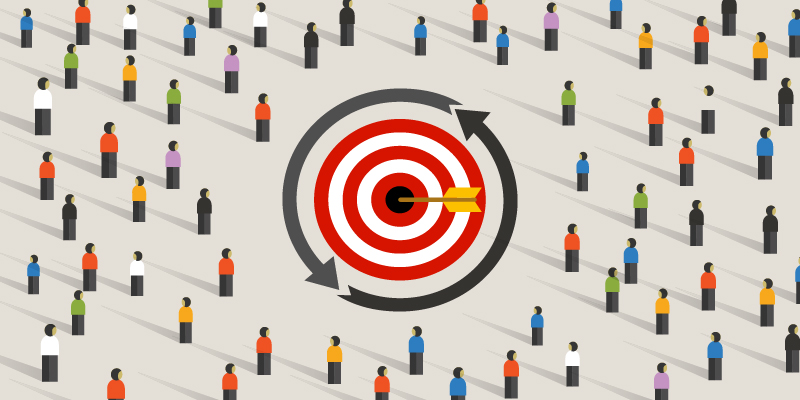 How to Design a Website That Converts Visitors into Customers in 2023
So you have paid out your hard earned cash and had a brand new website made for your business. It is perfectly designed in your brand colours, you have spent hours agonising over the content and layout, with months of back and forth with the web design agency over which pallet best represents your business. It is so new and shiny with all the bells and whistles you asked for, you just want to show it off to the world.
The day of launch comes and you are so excited for the flood of incoming mails from prospective customers, you wait a day and then a week and suddenly realise that this new website isn't actually sending you the traffic you expected. You may have an amazing website but if no one can find it then what's the point? You can end up being lost in the sea of millions of businesses online.
One of the most frustrating aspects is when you look at your website performance and realise that even the people who do find your website end up leaving straight away and you have a really high bounce rate, where people visit and leave after the home page.
There are a great deal of things that you need to think about when designing a website to help convert visitors to your page into customers, this requires a lot of consideration of several key factors.
1. Keep it simple
Of all the search engines that existed, which is the overall winner? Google of course! They saw off every competitor by focusing on this simple rule. One box and one place to enter whatever you wanted to find. Simple and thoroughly effective!
A simple and clean design will make your website easy to navigate and find whatever information they are looking for from you. You don't want to overwhelm people with too much information or they will just get bored and leave straight away.
2. Focus on UX
UX stands for User experience. All websites should be designed for the user and to give the user the best experience possible when using the site. People have a very short tolerance when it comes to websites. If the page loads slowly they will leave. If they can't understand how to get to the next page or the information they are looking for then they will leave.
You need to keep your website navigation as simple to use as possible, so that your 80 year old family member would be able to pop on and get whatever they want. Strip back everything that is not essential to your business and services.
Another important aspect of UX is ensuring that your website is mobile responsive and can be viewed on the variety of different screen sizes that are available today. Over 80% of web traffic today is viewed on a smartphone. If your website doesn't work you are immediately alienating a lot of traffic and giving your business a bad reputation.
3. Optimise for search engines
SEO or search engine optimisation is so important in helping potential customers find you. Our friends at Google visit your website and read every page individually before they rank it on the search engines. You need to make sure that every page is optimised, which means it is clearly labelled with what is its function and content. You need to use relevant keywords for your business, create high quality content in the form of blogs and ensure your site structure is organised and easy to read for search engines. You can read more on my blog about SEO here.
4. Optimise for Speed
There is nothing worse than a slow loading site, with pictures that tick down in stages as you load. You need to make sure all your images and videos are optimised and compressed so that they are as small as possible without losing resolution.
Having a good hosting platform is so important in ensuring your website loads fast. We always recommend AWS to users as it is by far the best and most reasonably priced.
5. Your websites design needs to be on point
Now we have talked briefly about Ux (user experience) and now we are going to discuss Ui (User interface). The design and layout of your website is vital in keeping visitors engaged and that users find pleasurable.
Having an ugly or badly designed website will turn users off immediately. You need to think about the layout and use of colour and images. Having high quality images or videos that represent your business, avoid using stock images that appear across the internet.
Try to utilise white space and not clutter the web page with too much information, clean is sexy in design. Use the white space to position text and images around the page and they will lead a viewer around the page to your calls to action buttons or vital information you want them to engage with.
6. Build trust
This is another important factor when creating your online presence for your business. You need to build trust with the visitor that not only are you a legitimate company but you are in fact the correct choice for them.
There are a few ways you can achieve this, having testimonials from previous clients, logos of larger companies you have worked for. Links to other websites where you may have guest written blog posts or articles to show that you are a leader in your chosen field.
You also need to ensure that you have clear privacy policies, your site is secure and you have a valid SSL certificate.
All of the tips above should be general practice for any reputable web design agency, and by following these tips and ensuring you have them in place you can design and create a website that will help increase your customer base.
Remember, having a website is an ongoing process, you should always be updating your site with information and content that is relevant to your visitors. I personally set myself a task of ensuring I create at least one blog per week that will engage my visitors, drive more traffic and will help boost my SEO.
If you would like any more information about setting up a website for your business please don't hesitate to get in touch.
Thanks for reading.