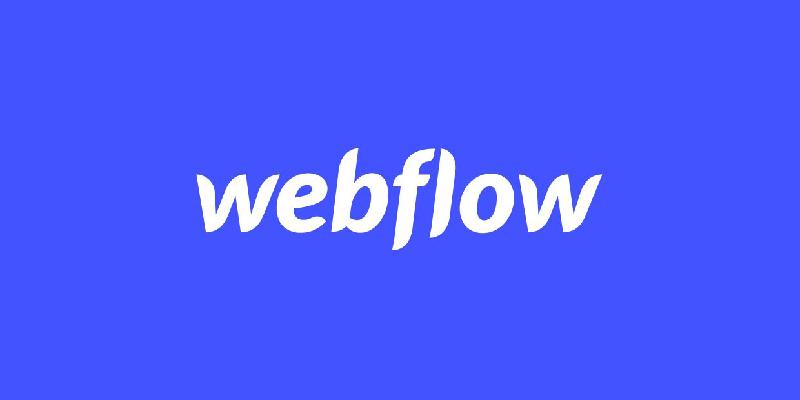 How Webflow is revolutionising web design
There are so many ways to build a website and it is always a challenge for business owners in knowing and understanding what to choose and what is going to deliver them the best results. Having a visually stunning and user-friendly website is essential for businesses in the over crowded space that is 2023's internet. Here at VIVI Creative we have used many different methods to create websites for our customers over the years, we strive to find the best way to deliver what our clients need and deserve. On our quest we have been using Webflow, which has quickly become our favourite. So much so that I decided to do a blog post dedicated specifically to the platform.
Webflow, is a powerful web design and development platform that has been instrumental in transforming the way websites are created. In this post, we will delve into the origins of Webflow, discuss its benefits from both a designer's and a business owner's perspective, compare it to WordPress, explore its advantages and drawbacks, and provide detailed insights into learning Webflow and the associated costs involved in using the platform.

Origins:
Webflow was founded in 2013 by Vlad Magdalin, Sergie Magdalin, and Bryant Chou. The primary purpose behind its creation was to revolutionise the web design process by providing a platform that combines the best of visual design and code-based efficiency. The founders recognised the limitations of traditional web design tools, which often required designers to compromise on their creativity or rely heavily on developers. With Webflow, they aimed to empower designers to bring their visions to life without the constraints of templates or the need for extensive coding knowledge.
Benefits for Designers:
Webflow has become a go-to platform for designers due to its numerous advantages:
1. Design Freedom:
Webflow offers an intuitive visual interface that allows designers to create highly customised and visually striking websites. Unlike other platforms, Webflow doesn't restrict designers to templates, enabling them to bring their creative ideas to fruition with pixel-perfect precision.
2. No Coding Required:
One of the significant advantages of Webflow is its code-free approach. Designers can focus on their strengths in visual design and user experience without worrying about writing complex code. The platform handles the code generation automatically, ensuring clean and semantic HTML, CSS, and JavaScript.
3. Responsive Web Design:
Webflow emphasises responsive design from the start, making it easy for designers to create websites that adapt seamlessly to various devices and screen sizes. This mobile-friendly approach is so crucial in today's mobile-first world.
Benefits for Business Owners:
Webflow offers a range of benefits for business owners looking to establish a strong online presence:
1. Professional and Customised Design:
With Webflow, businesses can achieve a highly professional and tailored website that reflects their brand identity and values. The platform's design capabilities allow for unique, eye-catching visuals, creating a lasting impression on visitors.
2. Easy Content Management:
Webflow's content management system (CMS) simplifies the process of updating and managing website content. The intuitive editor and flexible data structure enable business owners to make changes effortlessly, keeping their websites up-to-date and engaging.
3. SEO Optimisation:
Webflowintegrates essential SEO features, empowering businesses to optimise their websites for search engines. This includes customisable meta tags, clean code structure, and easy addition of alt tags and meta descriptions, resulting in improved search engine visibility.
WordPress vs. Webflow:
While WordPress has been a popular choice for website creation and is the platform that a third of the websites you look at today are built on, Webflow actually provides a great deal of unique advantages from the self confessed world's most popular website builder.
1. Design Flexibility:
Unlike WordPress, which often relies on pre-built themes or requires custom coding, Webflow offers unparalleled design flexibility. Designers have complete control over every aspect of the website's design, ensuring a truly custom and visually stunning result.
2. Code-Free Experience:
Webflow's visual interface eliminates the need for extensive coding knowledge. In contrast, WordPress may require designers to possess coding skills or rely on plugins and themes to achieve specific design goals.
3. Hosting and Security:
Webflow includes hosting and security as part of its platform, simplifying the website launch process. With WordPress, users need to find separate hosting and implement security measures, which can be time-consuming and potentially complex.
Learning Webflow:
Webflow University:
Webflow offers a robust learning platform called Webflow University. It provides a vast collection of tutorials, video courses, and documentation that cover everything from the basics of web design to advanced techniques. The tutorials are designed to cater to different skill levels, ensuring that both beginners and experienced designers can benefit from the resources available. Webflow University is a valuable tool for designers to grasp the fundamentals of the platform, explore advanced features, and stay updated with the latest developments.
Community Support:
Webflow boasts a thriving community of designers and developers who actively engage in discussions, share their knowledge, and provide support to fellow users. The Webflow Forum is a great place to connect with like-minded individuals, seek guidance on specific design challenges, and learn from the experiences of others. Additionally, Webflow community members often publish helpful blog posts, tutorials, and YouTube videos, further enriching the learning experience.
Costs of Webflow:
Webflow offers various pricing plans to suit different needs.
Free Plan:
Webflow provides a free plan that allows users to create and publish basic websites. This plan includes up to two projects with limited features and Webflow branding.
Lite Plan:
The Lite plan is designed for individuals and freelancers who require more advanced features. Priced at a reasonable monthly fee, it offers benefits such as custom domain hosting, enhanced site traffic analytics, and the ability to remove Webflow branding.
Pro Plan:
Geared towards professionals and small businesses, the Pro plan unlocks additional functionality, including content management system (CMS) capabilities and the ability to create e-commerce websites. It also offers increased project and team collaboration options.
Team and Enterprise Plans:
For larger organisations or teams, Webflow provides custom plans tailored to their specific requirements. These plans offer additional features like enhanced security, dedicated support, and priority access to new features.
It's important to note that pricing plans may vary, so it's advisable to visit the official Webflow website for the most up-to-date pricing information.
Webflow has revolutionised web design by providing designers and business owners with a powerful platform that combines design freedom, code-free experience, and excellent customisation options. Designers benefit from the ability to bring their creative visions to life without coding, while business owners can achieve professional and tailored websites that reflect their brand identity.
Compared to WordPress, Webflow offers unmatched design flexibility, eliminating the need for extensive coding knowledge and providing a seamless hosting and security experience. Webflow University and the supportive community provide ample resources for learning and mastering the platform, ensuring that designers can maximize their potential and create exceptional websites.
When it comes to costs, Webflow offers various pricing plans to cater to different budgets and requirements, including a free plan for basic website creation. Whether you're a designer looking to expand your skill set or a business owner seeking a standout online presence, Webflow provides the tools, resources, and flexibility to turn your vision into reality. Embrace the power of Webflow and unlock the full potential of web design today!
Thanks for reading.