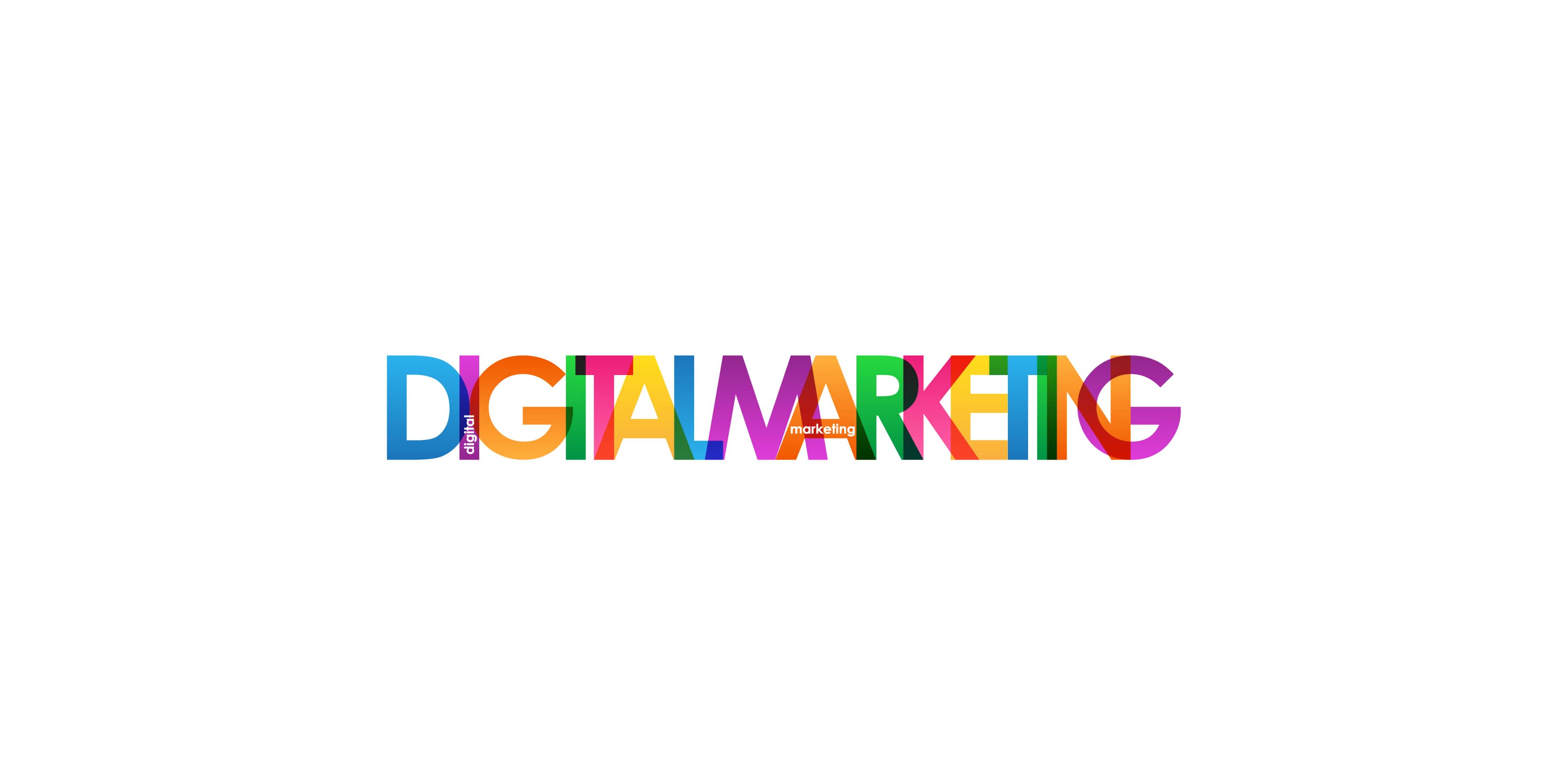 A Digital Marketing Guide for the New Decade
I'm not sure about anyone else, but I'm pretty sure 2010 only feels like it was about 3 weeks ago. Anyone else starting to feel a bit old! 2020 marks the start of a new decade; twenty years since the millennium! Time is going fast and the world is changing quickly. With 2020 so far being probably the worst year yet, with Covid 19 ravaging the planet, it has changed people's lives and is altering the way the world conducts business, maybe forever.
With more and more businesses being forced to go online, the battle for space on the internet and to attract the attention of potential customers is increasing. Digital marketing is more important than ever for small businesses to stake their claim in the online world.
Digital marketing is a perfect way for businesses to advertise their products and services online. Businesses need to develop a digital marketing strategy; it is a crucial step that is sometimes difficult to understand or know how to get started.
So here is the Vivi Creative guide to digital marketing for 2020.
What is Digital Marketing?
It is all about marketing and advertising your products and services using different channels and techniques online, such as social media, emails and search engine optimisation (SEO). With more and more people online today and spending more time in front glued to a smartphone than TV or newspaper. The modern business needs to find ways of getting their products and message to customers in a digital world.
However, you don't have to create posts that go viral to be successful. With the power and support of the internet and globalized economy, businesses across the world have flourished.
What's the benefits of Digital Marketing?
The benefits of modern marketing are you can get to choose who views your adverts in targeted campaigns, making sure your posts reach the right people at the right time. Your customers are already online and you can be to, appearing on their home screen as they sit on their couch. You can build your brand and engage with your target audience before and after they have purchased from you. You can turn your customers into fans who will buy from you over and over again.
How Does Digital Marketing Work?
To be honest digital marketing strongly resembles traditional marketing, you basically do the same thing, look for prospective customers and build relationships with them in order to make sales. The digital part of it comes in the fact you are dealing with modern customers, who google what they want to buy or services they need and are greeted with a load of options based on other peoples reviews and information gathered by Google.
A modern business has got to be online to compete and survive in today's climate. The key however is to put yourself above your competition in the search engine rankings system. This can be achieved in numerous ways.
Define your target Audience.
Before you do anything else, you need to stop and be very sure of who your customers are. How will they learn about you? What will make them convert? what will they find valuable about you? what do they value in brands in general.
Gathering demographics is also important – age, gender, profession, roles in the household, interests, most used social media channels and so on. All of this will help you learn who your customers are and how they behave online so that you can target them and bombard them with information and adverts.
So are you ready to transform your business online? Here's a few effective ways of doing it in 2020.
1.Blogging
You could opt for a stand-alone blog or one that is a page on your website. Blogs are useful in offering personal insights to your customers with regard to your business which makes it more approachable and human. A blog also gives your customers the opportunity to give their feedback and gives them a sense of emotional engagement. You can show your knowledge on certain subjects and gain peoples trust through your informative and interesting posts. Just like this one of course.


2. Email marketing
Email marketing is a valuable tool because it delivers content straight to someone's inbox. You can use it to raise awareness of your blog posts and other content marketing campaigns. This is one of the best tools for retention and engagement as well as sales. Ensure your emails are personalised and not a blanket email sent to everyone in your contacts, people will tend to ignore ones that are not meaningful and engaging.
3. Social Media
Social media is where everyone hangs out, even more at the moment during lock down. Since 2010 it has exploded onto the internet scene and there are loads of different platforms for you to use. The main being Facebook, Instagram, Twitter are all very good options for finding potential customers and engaging with them with unique branded content. The main goal is to get your customers to follow you and build up an audience, you can then target them with different campaigns. They can range from giveaways, contests, hashtag campaigns... the list goes on.
4. Interactive Content
Interactive content has been growing fast in the past several years, and it seems to still be popular, although it is slowly moving from text to other forms. Posting quizzes, questionnaires, images. Not only is it interactive, but it is also informative and provides genuine value to the customer. You are also able to collate data about your audience and help you understand what they want.
5. Shoppable posts
Having posts on social media that drive traffic directly to your site has proven to be a great way to improve sales. Instagram for example has Checkout, where you can buy an item without leaving the site.
6. SEO (Search Engine Optimisation)
SEO is a range of actions you can take to increase your chances of ranking highly on Google.
You can read my post here to find out more about this.
7. Data (Big and Small)
Whereas digital marketers were previously forced to rely more on their guts and hunches than actual cold hard data, the emergence of big data has made it possible to craft campaigns based on large data sets alone. A company that really makes data work for itself is Netflix, who display personally recommended films and shows based on your preferences or types of programs you have watched.
8. Chat Support (Chat Bots)
Chat bots are as relevant as ever in today's world. People want answers to questions immediately when they are on sites. They can be slightly annoying but are very helpful for FAQ's and streamlining communications between yourself and customers. They can solve simple problems and are a great source of data collection that can be used later in campaigns.
9. Video Marketing
This is one of the most used forms currently with over 70% of companies claiming it has enhanced their business. According to statistics a video post is 50% more likely to drive organic traffic to your site. It can be a more expensive way of creating content but it can be outsourced and is far more exciting a campaign to be involved in than typing all day and creating a blog.
10. Visual Marketing
Creating beautiful visual content for your brand is definitely a cheaper option than video and is appealing and engaging for potential customers. Images can be informative and display messages and brand identity through simplicity and colour. Finding a certain style and look for your company is important and working with a good designer to decide on a brand identity and stick to it across all of your channels is essential.
11. Voice Search
Voice search is on the up in 2020 with over 50% of all searches to be made via voice recognition. As Siri and Alexa get even smarter and make fewer mistakes when searching via voice, you will need to optimise your pages carefully. You need to think more about conversational tones, featured snippets, and keywords that people are more likely to say than type.
12. Comparisons and reviews
With so many websites offering so many items for sale it is often unnerving for customers to believe everything that they see. Trusting adverts can sometimes be a bit of a big ask. This is where comparison posts and reviews of specific products come to the rescue. Having answers to common customer questions displayed like this can be an excellent way to pop up on their radar, as well as to establish trust and expertise.
Summary
All of the digital marketing ideas above can be used with your business and keep you up to date and overtake your competition online in 2020. The key to success is deciding on your budget and allocating a certain amount to getting your name and brand out there so that potential customers can find you. By using some of these techniques and incorporating a strong brand identity and brand message you will be up to date and on trend for this decade. You need to make sure you do not limit yourself to one or two channels and hope for the best. You need to decide on a decisive plan of attack and go for it, market yourself to the top of the rankings and reap the rewards.