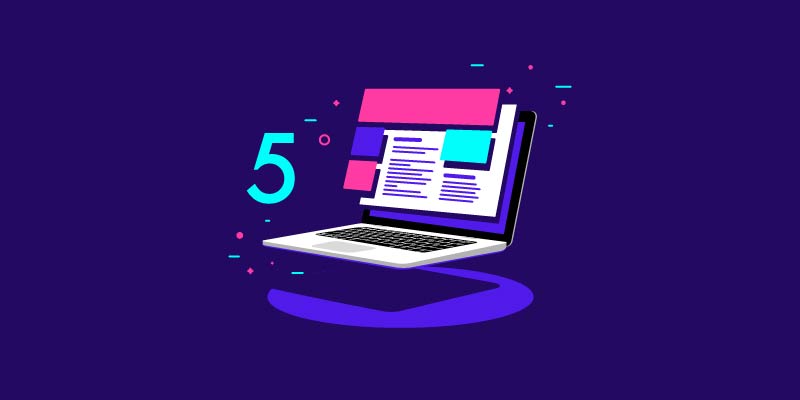 The 5 phases of Website Design & Development
Is your business visible online? Can potential clients find you?
Your website may be slow or out of date, maybe you rushed the build as an early part of your business plan.
If potential customers can't find you, then how are they going to know you exist?
Growing your brand is easier than ever with all the different social media channels available to you, but when a potential client does find you, What then?
What is your next step in encouraging them to do business with you or buy your product?
A potential client's first impression when they discover your website is so important. It will make them decide whether they trust you or not, and whether they will buy your product or your service.
Your online presence is an incredibly important part of any business today, and should not be taken lightly and rushed in any way. There are lots of different phases to the design and development process that have to be done in a certain order to ensure a successful product.
The customer journey they go on when they first come across your website needs to be as smooth, enjoyable and easy to use as possible.
The customer's user experience or UX as it is known in the industry, is of utmost importance.
You need to engage people from the outset, the design needs to be clean, easy to use and functional or people will bounce to another site very quickly.
At Vivi Creative we use a multi-phased approach to ensure that the sites we are building for clients are not only amazing to look at, but are functioning in a way that helps their business grow and engage new potential customers.
In this blog post I wanted to talk you through the process of completing a website design and development project.
The multi-phased approach involves 5 phases altogether.
Phase 01. Information Architecture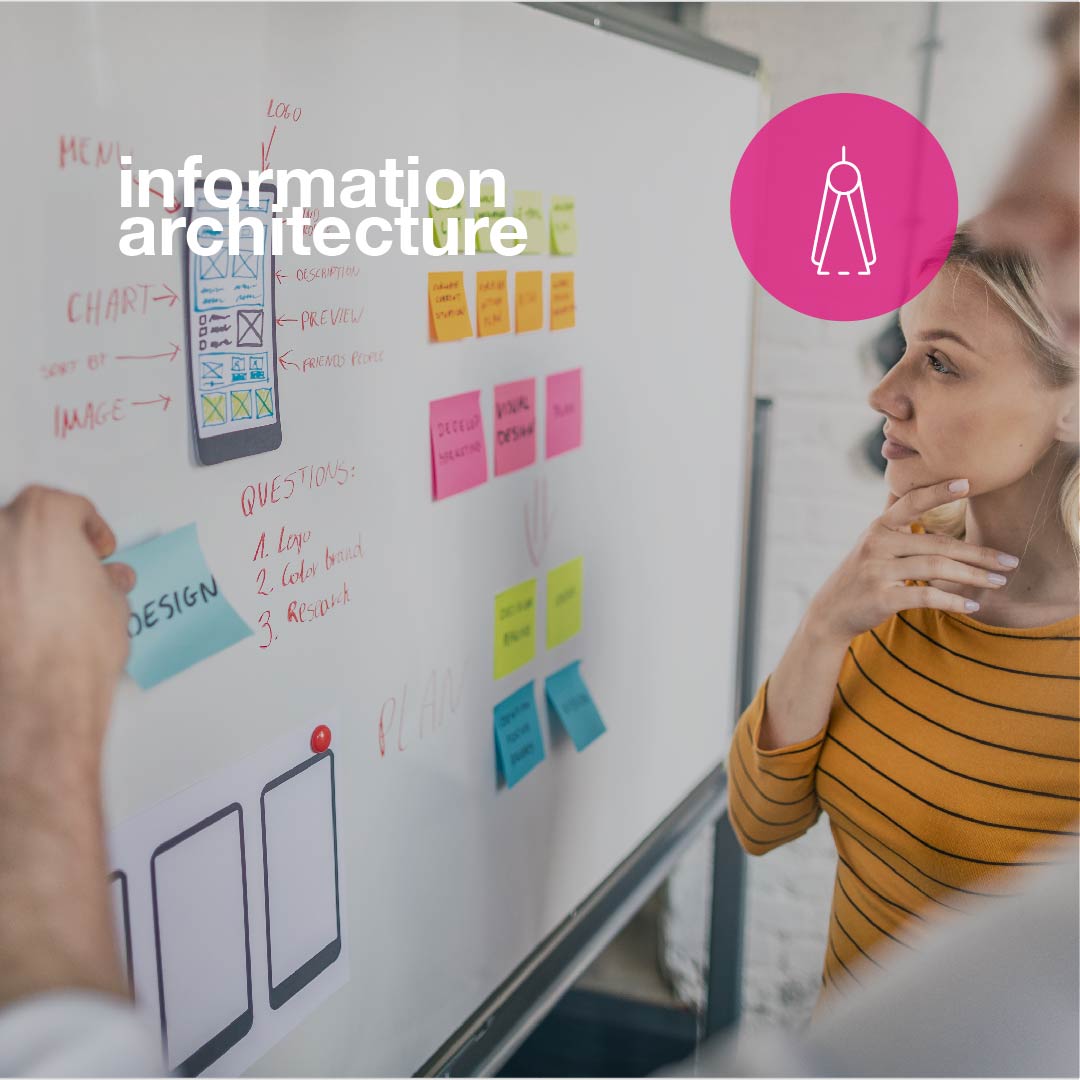 The first phase is extremely important as before we start any design work we need to define exactly what content is needed on the site. This phase is split into 3 different sections.
Workshop
Every project will begin with a client workshop, preferably in person but due to covid, it can be conducted online. This is an important opportunity for everyone involved in the project to meet and discuss the scope of the project.
We can ensure that everyone is on the same page and any questions or queries can be answered. We can use this time to clearly define the projects goals, client objectives and the broader vision of the company or brand.
Site map
We will need to create a site map that will act as the blueprint for the website build. Once we have defined clearly what the project entails we will then create a site map. This is a section by section outline of the build and a detailed page by page navigation tool. This will ensure that we know exactly what information needs to be on each page and creates a comprehensive content outline that we will follow to the letter.
Content Outline
This is a document that will outline in detail all the content, features and functionality of every page. This will be used as a guide to create the UX wireframes. This is a working document and we always ensure clear and consistent collaboration with the clients.
Phase 02. (UX) User Experience Design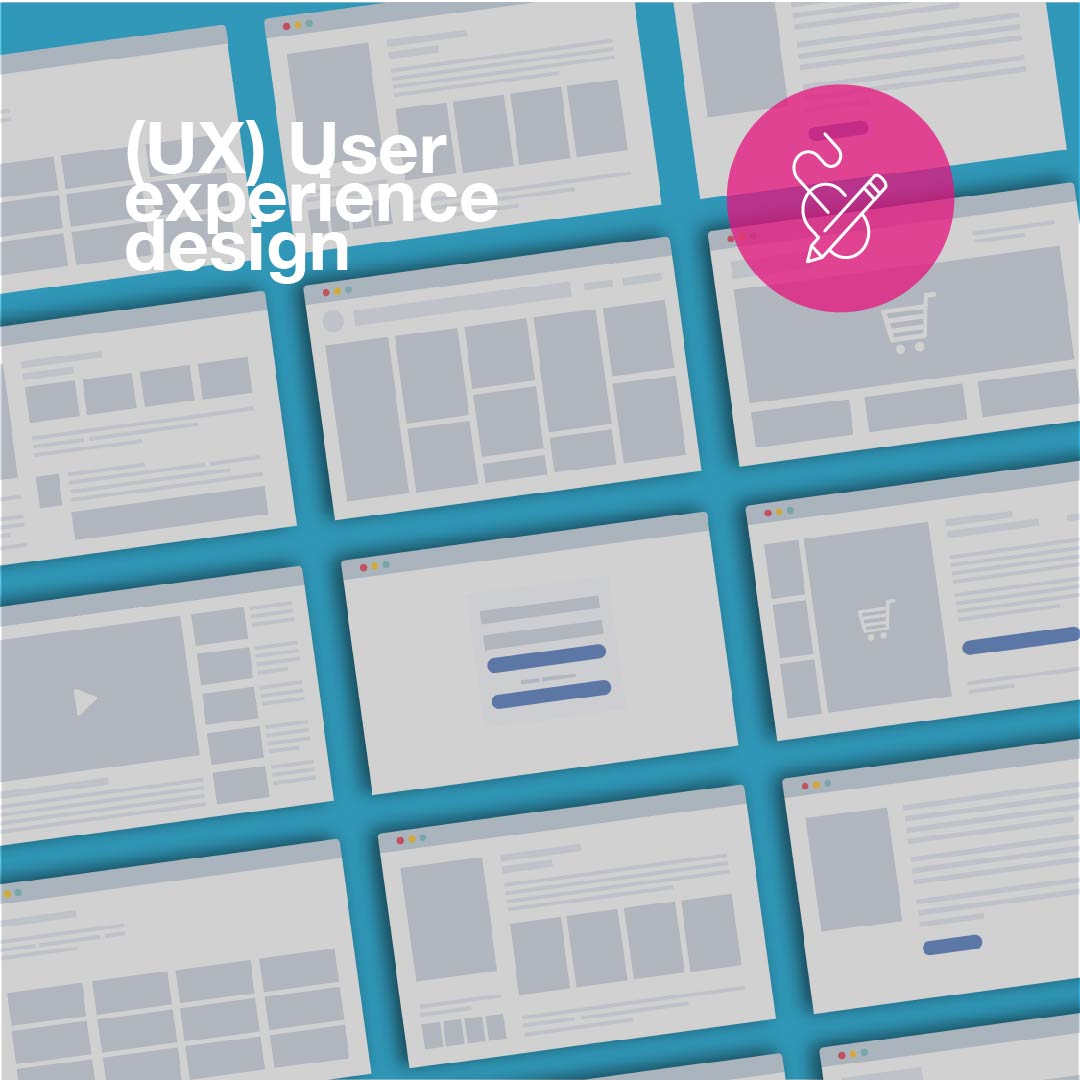 In the second phase we will create the wireframe plan for the build, that was defined in phase 1.
The wireframe acts as the blueprint for the build and ensures website functionality, before we start the design process. This phase is important as we have to ensure that all vital content is visible and easily accessible to users. The wireframes will show each page individually, outlining the content, features and links to other pages. This is the architectural stage of the build and an extremely important section to ensure success.
The customer journey and user experience needs to be of utmost importance when planning this section. It needs to be as smooth and easy to use as possible to ensure customer satisfaction.
Phase 03. (UI) User Interface Design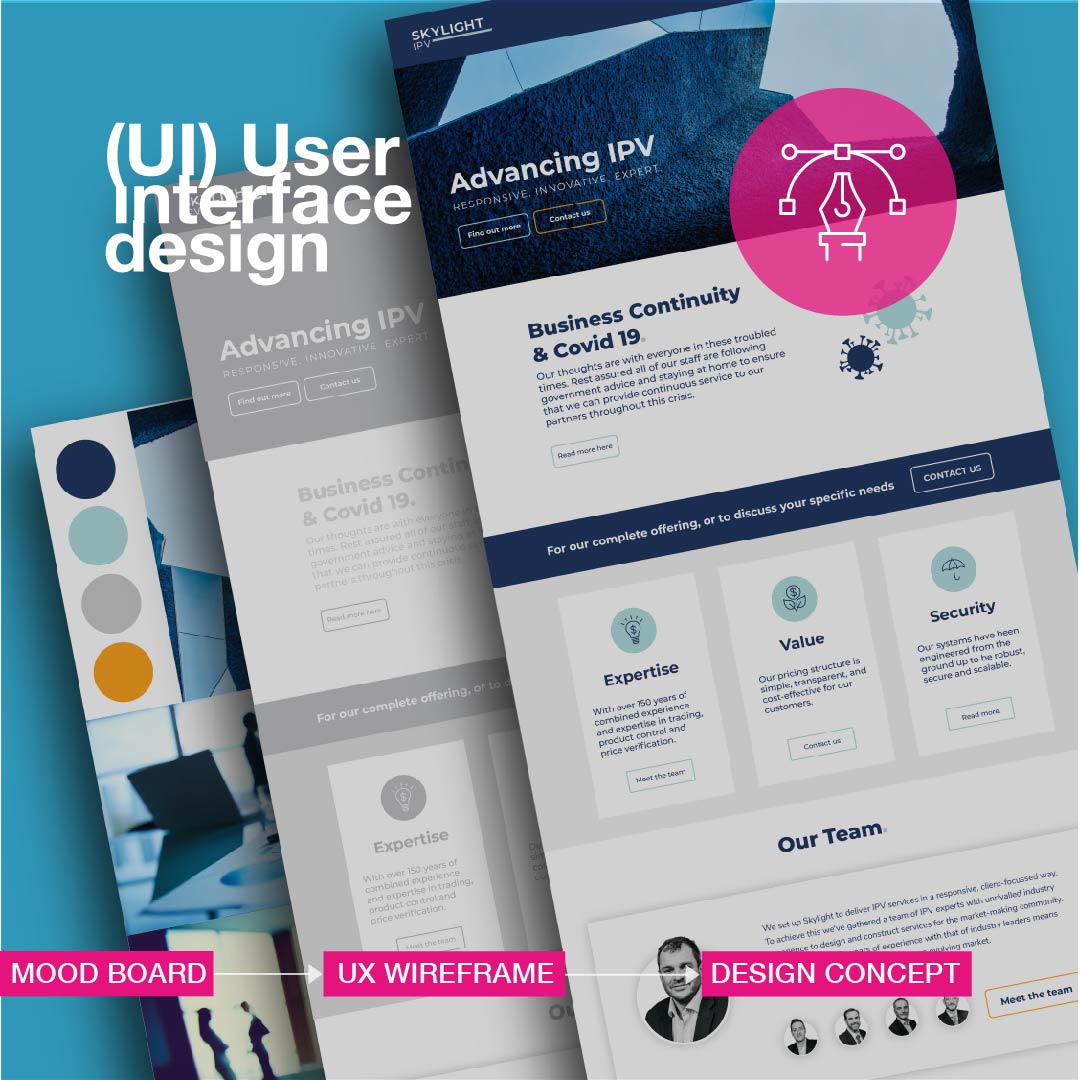 Once we have decided the functionality of the website, the next part is the visual design. This is just as important as the look and feel of the website is another way of enticing customers and creating engagement. This phase is also split into 3 phases.
Mood boards
Firstly, the ideas side of the design process. This is where we create 2/3 possible style guides and colours that are used as potential avenues for the client to choose from. We would look at fonts, colours, images and then act on feedback to develop the final look and feel of the project. We will also look at competitors websites and see what they are not doing, and eliminate design cliches that we want to avoid.
Visual design Concepts
Mood Boards - Wireframes - Design Concepts
After feedback from clients and a decision on avenue to take with design. We will then use the wireframe and chosen style together to create non functioning examples of each page.
Round 1:- In the first design round we would create a potential home page and 2/3 three other pages for feedback.
Round 2 / 3 :- Would include feedback from the client and required changes.
At this stage, when all parties are happy with direction and design of the website, we will create every page of the project. This will be presented to client in a PDF format for final changes, before being signed off and sent to the development team.
Phase 04. Development, Integration & Launch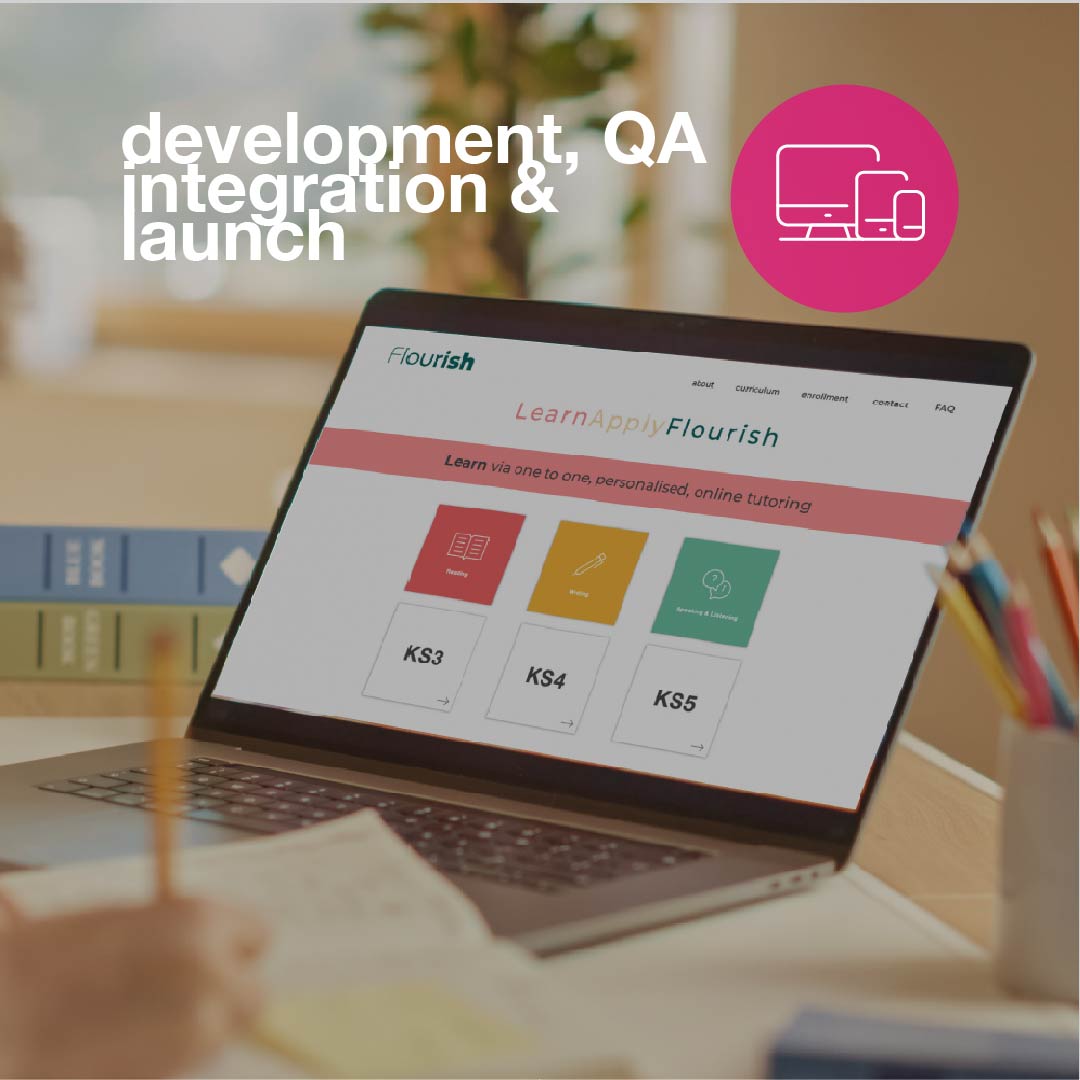 As soon as all designs are agreed by the client, our development team will begin to code every page. We will give clients a live link to the process through a beta site to ensure they can see progress and address any concerns. Our development team will integrate all content and imagery ready for launch. Each page will be completed individually and approved before launch.
Quality Assurance & testing
Before launch the site will be put through vigorous user testing to ensure there are no bugs and that everything is working perfectly. Will will conduct quality assurance both internally and through third party testing.
Launch
After all the bugs are fixed and the site is working smoothly, we will train your team to use the content management system. This is where they will learn how to modify and update content and keep your website up to date and relevant.
Phase 05. Web maintenance and SEO (Search Engine Optimisation)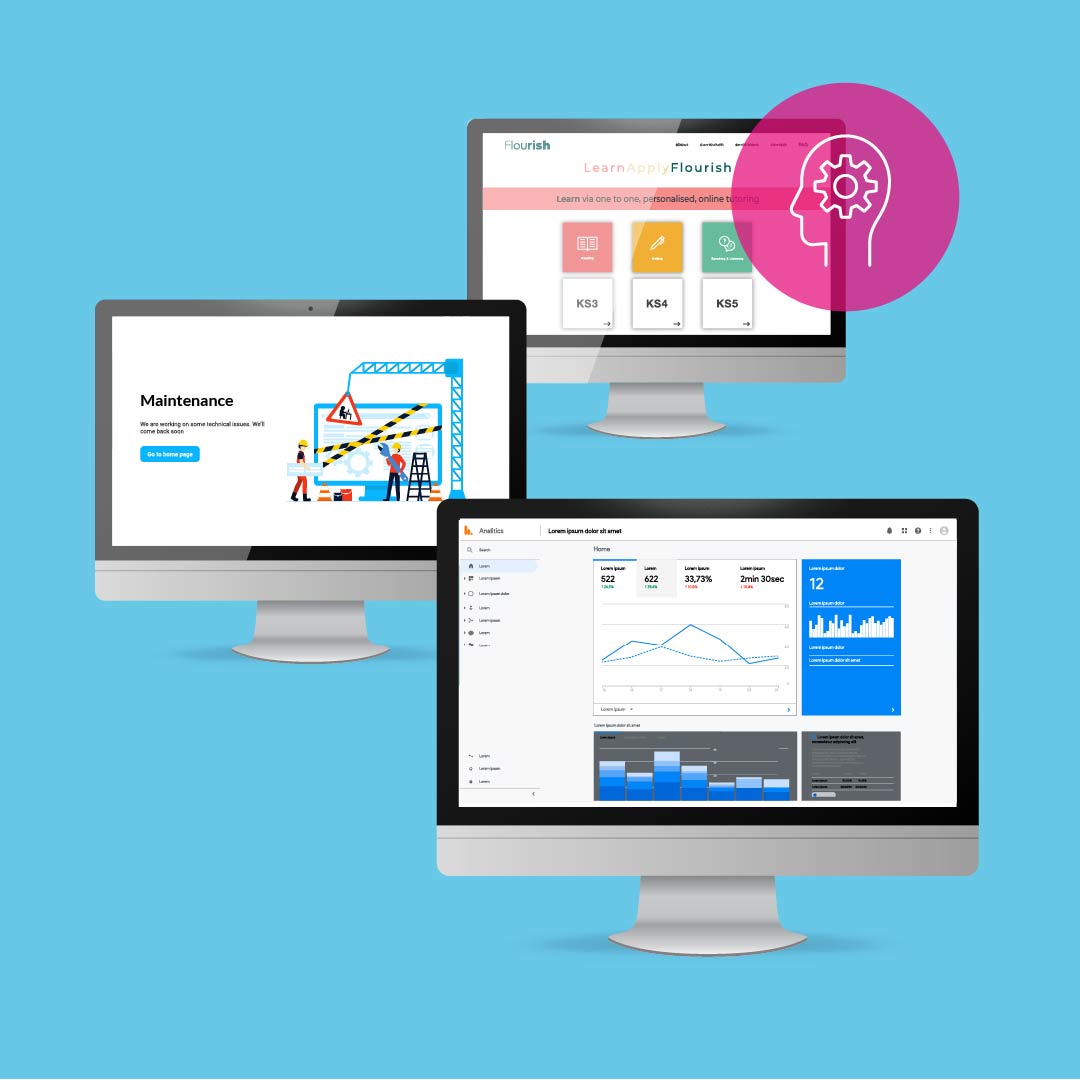 SEO & Copywriting packages
The final stage is optional for clients, depending on their budgets. All are highly recommended by us as important parts of improving your website.
We offer SEO support packages to help drive traffic to your site, we can also include Google analytics to track your website's statistics. We also offer copy writing services to ensure that your written content is effective and keywords are prominent in your text to boost search engine ranking.
30 days support
As soon as the site is live we will offer support for 30 days, fixing any bugs that are highlighted immediately. After the first month we offer packages for ongoing help, this is recommended especially for larger sites or apps.
At Vivi Creative we want to create a supportive relationship with clients and ensure that they feel we are helping them grow and have the best possible online presence for their business. This is why we use a rigorous five phase approach to builds, in this way we are leaving nothing to chance and are thorough in our process.
If you have any questions or are interested in hearing more about our services we would love to hear from you.
Thanks for reading.