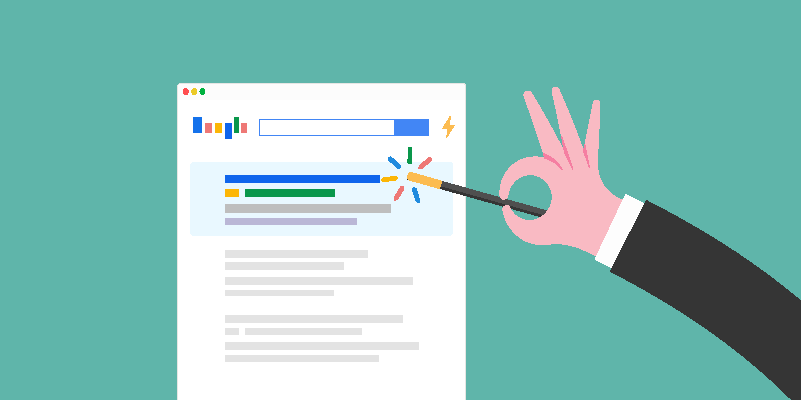 How can I get my website to rank higher on Google?


This has got to be one of the most commonly asked questions we get here at VIVI Creative. It is a question that plagues a lot of business owners, getting to the first page on Google is so important in driving traffic and sales to your website.
We build and design lots of different size websites from companies, from template sites to big HTML coded sites. Whatever the shape or size of your website, the same problem exists for you as a business owner. It doesn't matter how smart and shiney your new website is, if no one can find you then what's the point.
SEO or Search engine optimisation is big business and a constant uphill struggle as Google is often moving the goal posts in what it is looking for. It is also not a quick process as it takes time for your new site to rank, but there are things you can do and processes you can put in place to help your site. You might not have the budget to employ a specialist SEO company or pay for the ongoing service that companies offer, so below we are going to discuss how you can help rank your website.
Now ranking your website on Google can be a challenging task, so let's discuss what you need to do and a few strategies that can increase your chances of success.
Keyword Research
There are plenty of keyword research tools out there that are available to help you find the most relevant and popular keywords that people search for regarding your business. You want to focus on long-tail keywords, which are phrases with three or more words that are specific to your business niche. A good place to start is a website called semrush.com who have a variety of tools available to help you rank higher and outsmart your competition.
Optimise your Website
This is another obvious one that any company who built your website will do for you. But making sure that each page of the website is optimised is so important. The first thing Google does when it visits your site is reads each page individually. So, in order to ease that process you need to make sure your site includes keywords in the title tags, meta descriptions and clear headings for each page.
Building Backlinks
One of the most important and powerful things you can do is to build backlinks from other websites. I get hundreds of emails every day from companies offering paid backlinks services.
Backlinks are basically links from other websites that point Google to your site. Imagine the internet is like a big road map, well a backlink is like a signpost. You want to try and get backlinks from high quality websites in your industry, the best way to do this is by blogging.
Write a Blog
Never underestimate the power of a blog for your site. Now it is not an easy job running a blog and you need to be dedicated to trying to create as much high quality content as possible as often as possible. You can concentrate the content of your blog around your industry or niche and it can benefit you in a number of ways.
Firstly, Google is predominantly an education platform so if you are producing high quality content that is informative and answers the questions of your target audience then google will rank it higher.
Secondly, it can help business owners and potential customers find you when they are searching for answers to certain topics. Like this one I am writing now. You can write the title as a question that you think people are going to enter into Google. Like, How can I rank my website higher on Google? Lol
Use Social Media
Another form of backlinks is from your own social media platforms. You can promote your website and content on them with links to your website and services. Obviously, the more social media accounts you have pointing at your site the better for reach and visibility.
Create a Google business account
Adding your website to Google My Business and opening a business account can help improve your website's visibility and ranking. Google My Business is a free tool that allows businesses to manage their online presence across Google's search engine and map services. By adding your website you can help ensure that your business is visible in local search results when people search for businesses like yours.
In addition, opening a business account can also be beneficial for improving your website's visibility. A Google My Business account allows you to manage your business information, including your website, address, phone number, and business hours. This information is displayed in Google's search results, making it easier for potential customers to find and contact your business.
By optimising your Google My Business profile and ensuring that your business information is accurate and up-to-date, you can improve your website's local SEO and increase your chances of appearing in relevant search results. However, it is important to note that while adding your website and opening a business account can help improve your visibility on Google, it is not a guarantee of higher search engine rankings. It is just one of the many strategies that can be used to improve your website's visibility and ranking.
By following all of these strategies, you can increase your website's visibility and improve your search engine ranking on Google. But remember that SEO is a long-term strategy, so be patient and consistent with your efforts, and you will see results over time.
If you need any help or guidance then please don't hesitate to get in touch.
Thanks for reading.