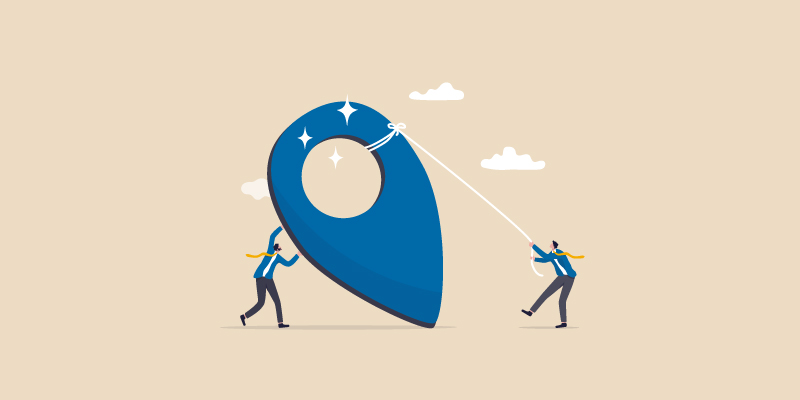 Local SEO strategies for small businesses
A robust online presence is crucial for the success of small businesses. Local SEO (Search Engine Optimisation) is a powerful tool that enables these businesses to connect with their local customer base effectively. In this guide, VIVI Creative will explore the fundamental aspects of local SEO and provide actionable strategies to help small businesses optimise their websites for local search. From keyword research to Google My Business optimisation and local backlink strategies, we've got you covered.
The Foundation of Local SEO - Keyword Research
The first step in any successful local SEO strategy is thorough keyword research. Here's how to get started:
Understand Your Audience:
Begin by identifying your target audience and understanding their search behaviour. What keywords are they using to find products or services similar to yours?
Local Keyword Research:
Use keyword research tools like Google's Keyword Planner, Ahrefs, or SEMrush to discover relevant local keywords. Focus on long-tail keywords that include your location, such as "best pizza in [Your City]" or "affordable plumber near [Your City]."
Competitor Analysis:
Analyse your competitors' websites to identify the keywords they are ranking for locally. This can provide valuable insights into the keywords that are relevant to your business.
Content Creation:
Develop high-quality, informative content around these keywords. This could be in the form of blog posts, landing pages, or product descriptions.
Claim and Optimise Your Google My Business Listing
Google My Business (GMB) is a free tool provided by Google that allows businesses to manage their online presence on Google Search and Maps. Here's how to make the most of it:
Claim Your Listing:
If you haven't already, claim your GMB listing. Ensure that all the information, including your business name, address, phone number, and website, is accurate and up-to-date.
Complete Your Profile:
Fill out every section of your GMB profile, including business hours, services offered, and high-quality images of your products or services. The more complete your profile, the better your chances of ranking in local searches.
Ask for Reviews:
Encourage satisfied customers to leave reviews on your GMB listing. Positive reviews not only boost your credibility but can also improve your local search rankings.
Regular Updates:
Keep your GMB listing up-to-date with any changes in your business information, such as new products or services, holiday hours, or special promotions.
Local Backlink Strategies
Backlinks, or inbound links, play a significant role in SEO, especially for local businesses. Here's how to acquire high-quality local backlinks:
Local Directories:
List your business on reputable local directories and citation websites like Yelp, YellowPages, and TripAdvisor. Ensure that your Name, address and Phone number (NAP) information is consistent across all platforms.
Guest Blogging:
Write guest posts for local blogs or news websites related to your industry. Include a link back to your website in your author bio.
Community Involvement:
Get involved in local events, sponsorships, or charity activities. Many local organisations will link to your website when you support their initiatives.
Partner with Local Businesses:
Establish partnerships with complementary local businesses. Cross-promote each other and link to each other's websites where relevant.
Local Press Coverage:
Reach out to local media outlets with press releases about noteworthy events or achievements within your business. When they publish your news, it often includes backlinks to your website.
Local SEO is a powerful tool for small businesses looking to thrive in their local markets. By conducting thorough keyword research, optimising your Google My Business listing, and implementing local backlink strategies, you can improve your online visibility, attract more local customers, and ultimately grow your business. Remember that SEO is an ongoing process, so regularly monitor your progress and make adjustments as needed to stay competitive in the local search landscape.

Thanks for reading