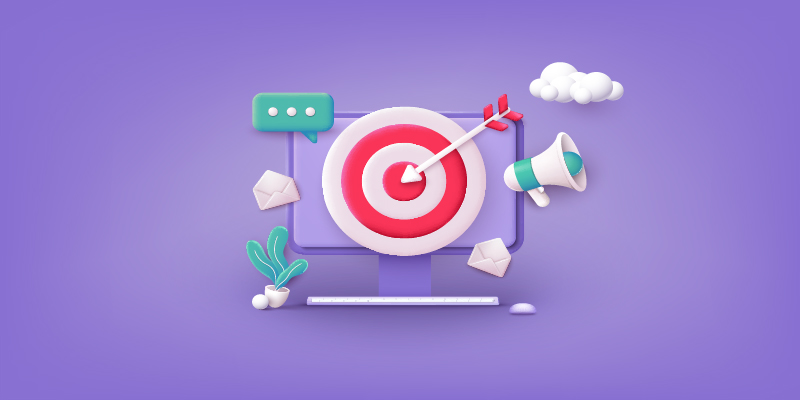 Digital Marketing Plan for 2023
Having a great digital marketing plan is essential for every business in today's digital age.
As we enter 2023 the future is already here, we're not quite at the pink hoverboard stage, but I'm hoping that the Back to the Future era is not too far off.
People today are spending a growing number of hours every day with their heads down scrolling through their phones. There is no better and easier time in history for a business to be able to directly contact its customers, with easy access to social media a good digital strategy will get you in front of your target customers.
Digital marketing is important for a business to attract new leads and to show your desired image to the world. However, there is a lot of fast flowing information online and people are bombarded with constant adverts and sales patter from all over the planet. Having a good digital strategy will help you navigate this flood of information and target the right groups of potential customers.
What is a Digital Marketing Plan?
Quite simply it is a document that outlines all the marketing goals you aim to achieve as a business. Getting your ideas down on paper is the first step, you need to think carefully about what you want to achieve and who you want to target. The document will become a roadmap for your business to follow. It will help you plan how you are going to get your brand message across to people, looking at who and how you are going to achieve this.
There are a number of different tools you can incorporate into your plan these can include things like email marketing, content marketing, SEO, social media marketing, paid advertising and much more.
What's the point of Digital Marketing?
The only way for business to meet modern consumers needs in 2023 is by adapting to modern trends and exploring the various digital marketing techniques.
Well over 50% of shopping today begins online, with people researching what they want to buy before even visiting a shop. The internet is used by people not only to shop, but to discover products or services. When a business has a large online presence and is prominent across a multitude of channels then this builds trust with the buyer, which is of utmost importance in growing your brand.
What is a Customer Journey?
Your potential customers go on what is called a customer journey or a process that they need to complete before they become a consumer of your goods or services. A good digital marketing plan can sculpt this journey and help turn your potential customers into consumers.
1. Awareness
How does a potential customer first come across your business? This could be a social media post, a blog, an email marketing campaign or paid advertising. All of the above will tell your customer a little bit about your business and make them aware of what you are all about.
2. Findability
Next is making sure that you are easy to find online. Is your business listed on Google and google maps near me. Often people want to search for businesses nearby so this is always a good option for you.
3. Research
Once a customer has found you they will need to do a bit of research and make sure that you are the real deal. Sometimes this may be as simple as good old fashioned word of mouth. But more often than not they will visit your website and social media pages. Read any blog posts you have written or articles that you feature in. Also having good reviews that are easy to find from customers and current clients are an excellent thing to prominently display.
4. Purchase
When they have decided that they want to buy your service or product, how easy for them is it to do so? Do they simply click a link on your website? Do they need to visit a store and talk to an employee? How is your customer service? The purchase system is of utmost importance and needs to be as smooth and client focused as possible.
5. Experience
The purchase experience is what the customer is going to remember. Not only does your product need to be at its best but so does the journey of how the consumer got to that point. They will be far more likely to tell their friends or recommend you to other people if they are happy with the experience. However, they will also be pretty quick to tell people or write a bad review if the service is not up to scratch. Having positive reviews both online and by word of mouth is the lifeline for business.
Why does your business need a Digital Marketing Plan?
If you want to create a distinctive competitive advantage for your brand against your competitors then you need to be prominent online. It's as simple as that.
Having a detailed plan that can be measured week on week is so important. You need to be able to gauge the success of campaigns, see what is working and what is not.
Digital marketing has become increasingly more complicated, today as you have an ever increasing amount of channels and platforms that you can choose from. Navigating these is a daunting task for any business owner.
At VIVI Creative we use these 5 stages to create a digital marketing plan;
1. Plan
It might sound obvious but sitting down and getting your ideas out in pen and paper is the best way to start. You need to define your business objectives and marketing goals for the year and set targets for what you want to achieve. It is also helpful to create specific benchmarks or goals to help you track the progress of campaigns. Give yourself a reasonable time frame of 6-12 months and state clearly what you want to achieve in that time. It might be to deliver quality content and attract new followers, or to increase your organic search engine traffic. Try not to be too vague and really concentrate on improving certain areas of your marketing. Be as concise and clear as you can with what your targets are for the following year.
2. Define your Audience
You need to think about who your target audience is going to be and how you are going to get in front of them. You need to list down groups of people who are your ideal customers and think deeply about what they read, think, listen to and where they hang out online.
For any digital marketing campaign to be a success you need to know exactly who you are targeting. Then you can decide which platform or channel will be the most successful for reaching those people.
Creating a buyer persona is a great way to start, this will obviously differ depending on whether you are targeting b2b or b2c businesses. You want to try and get inside the mind of your potential customers and think they way that they do. Some of the things you need to think about are:-
Occupation / Income
Age
Location
Income
Priorities
Pain points
Challenges
Social Media Platforms
3. Implement
Next is to try and target those customers with engaging posts. Build your followers on your chosen channels. You want to concentrate on building a relationship with possible customers. Think about when and where you post, people will follow and engage with your posts if you put out content that speaks to them in a voice they understand.
Having a regular time for releasing content is a good idea, it helps you plan and gives you a timeline to stick to. Also, if Sunday night becomes your time to send out your email then people will soon become used to the time and even look forward to hearing an update from you, even if they don't engage yet. You need to be consistent with your timing and quality of content across all of your channels. Now this is easier said than done and it is almost a full time job creating content alone.
4. Evaluate
You need to regularly evaluate the conversion of your content. Who is looking at it? Who is engaging with it? What is working and what do you need to let go of?
By regularly evaluating your content you can see what you need to do to improve and what is not working to avoid wasting time and money on content that is not reaching your ideal customers.
5. Adaption
After regularly posting for a few months you should start reaping the benefits. If not, then you need to adapt and pivot, there are numerous possibilities for marketing and you would be wise to try as many as possible in order to reach your desired market.
You need to be constantly adapting to the world around you and most importantly your audience. If your digital marketing plan stagnates then you are not going to get the results you need. Think carefully about how and when you are going to market, you need to be imaginative and innovative in order the battle the sea of competition in front of you.
Are you ready to develop your own digital marketing strategy? If so then please don't hesitate to get in touch today.